Dear Colleagues-Friends,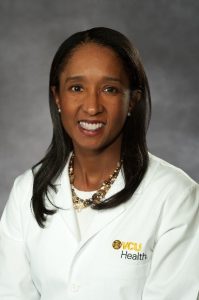 It is our great pleasure to share that Dr. Lydia Jones Johnson, has been appointed as the chair of the Department of Dermatology. A board-certified dermatologist, Dr. Johnson is a native of Richmond, Virginia. She holds a Bachelor of Science degree in biological sciences from Stanford University and received her medical degree from the University of Virginia School of Medicine. She pursued her internship in internal medicine at the University of Chicago Hospitals, followed by residencies in dermatology at Brown University in Rhode Island and on VCU's MCV Campus.
Dr. Johnson spent the first part of her career practicing general dermatology for more than 16 years at Dermatology Associates of Virginia, where she also served as the physician president. She was a fellow of the Claude Moore Physician Leadership Institute at the Medical Society of Virginia Foundation. Dr. Johnson joined the faculty of the Department of Dermatology at VCU in January 2018 and has served as the interim department chair since June 2018.
She is involved in various civic organizations and is a member of the Richmond Medical Society, Richmond Dermatological Society, American Academy of Dermatology, American Medical Association and National Medical Association as well as other professional organizations. Active in our community, Dr. Johnson is currently a member of the board of governors of St. Christopher's School and has served on many other boards.
Dr. Johnson brings an energetic vision for the department, which builds upon a great legacy that is well poised for national excellence through advancing trainee education and strategic workforce development. The department also will continue to partner with the McGuire VA Medical Center on our shared missions of patient care and education.
Please congratulate Dr. Johnson, and welcome her to this new role.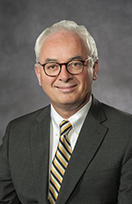 With all good wishes,
Peter F. Buckley, M.D.
Dean, VCU School of Medicine
Executive Vice President for Medical Affairs, VCU Health System