Dear Colleagues-Friends,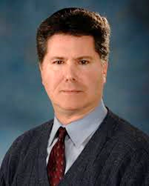 We are delighted to announce the joint appointment of Ronald B. Gartenhaus, M.D., as the inaugural director of a new cancer center at the Hunter Holmes McGuire Veterans Affairs Medical Center, associate director for veteran's health at VCU Massey Cancer Center and professor in the VCU School of Medicine's Department of Internal Medicine.
Dr. Gartenhaus comes from the University of Maryland and the Baltimore VAMC, where he has most recently served as co-leader of the Program in Molecular & Structural Biology at the UM Marlene and Stewart Greenebaum Comprehensive Cancer Center and supervisor of Hematologic Malignancy Clinics at the Baltimore VAMC. He also is a tenured professor of medicine in the UM School of Medicine and member of the Joint Program in Biochemistry and Molecular Biology in the UM Graduate School.
"We are extremely pleased that this national search has brought Dr. Gartenhaus to this innovative and much needed major leadership role at the McGuire VAMC," said Julie Beales, M.D., Ph.D., chief of staff of the McGuire VAMC. "Ron is a remarkably accomplished researcher and team player, who has successfully bridged the academic and veteran health worlds." David Cifu, M.D., who led the search committee for this recruitment and is the chair of the Department of Physical Medicine and Rehabilitation and associate dean of innovation and system integration at VCU School of Medicine added: "We look forward with great enthusiasm to his leadership in bringing an integrative approach to oncologic care for our veterans both at the McGuire VAMC and in close partnership with the Massey Cancer Center, and in our community."
In his role as inaugural director of the cancer center at the McGuire VAMC, Dr. Gartenhaus will recruit and lead an interdisciplinary team of oncologic specialists and care providers. He will help design the structure and function of a new outpatient cancer center to be built on the McGuire VAMC campus, while also integrating all inpatient, outpatient and home-based oncologic services for veterans across the Veteran Integrated Service Network. The McGuire VAMC cancer program will work in close collaboration with NCI-designated Massey Cancer Center in both clinical and basic research, and accordingly Dr. Gartenhaus will take on the role as associate director for veteran's health within Massey to help coordinate and enhance cancer research and care for veterans across state sites. This is a tremendous opportunity to build upon our partnership between VCU Health and the McGuire VAMC, especially in cancer, and build upon the longstanding commitment and work of many of our senior faculty, including most notably Dr. Walter Lawrence, who was the founding director of Massey Cancer Center and who continues to provide great service to the McGuire VAMC.
Building upon this legacy of collaboration and joint research, Dr. Gartenhaus will maintain research space for himself and his team at both the McGuire VAMC and MCV campuses. He also will be joining the VCU Department of Internal Medicine, which has a proud and highly productive 50-year affiliation with Hunter Holmes McGuire VAMC.
Dr. Gartenhaus is an internationally recognized physician-scientist directing a lymphoma research program that has been continually funded over the past 15 years, through multiple NIH grants, VA Merit Review awards, in addition to funding from other national research foundations. A major focus of Dr. Gartenhaus' research is identifying oncogenic signaling cascades associated with lymphoma and how they can be exploited for targeted therapy. He has published more than 80 original research articles in highly ranked journals as well as numerous abstracts and book chapters in leading textbooks. He also holds two US patents for his discoveries. In 2017, Dr. Gartenhaus was awarded a sabbatical in order to participate as a visiting scholar at the renowned Institute for Advanced Studies at Hebrew University in Jerusalem to study adaptive immunity and cancer.
Dr. Gartenhaus has served as a permanent and an ad hoc member of several research study sections and advisory panels for the NIH and the VA as well as national foundations and international funding organizations in Europe. He serves on several journal editorial boards and as an associate editor for PLOS Genetics. We are enthusiastic about the skills and experience that Dr. Gartenhaus brings in research mentorship. He is the director of the Center for Biomolecular Therapeutics post-doctoral program and has been a member of the Medical Scientist Training Program advisory committee at UM. As part of both the School of Medicine and Graduate Studies at UM, Dr. Gartenhaus has mentored a dozen trainees in research.
After completion of his medical residency at the State University of New York at Stony Brook, Dr. Gartenhaus went on to pursue his medical oncology training at the MD Anderson Cancer Center in Houston, Texas. Subsequently, he was awarded a prestigious IRTA Research post-doctoral Fellowship at the National Cancer Institute in the laboratory of Dr. Robert Gallo where he trained in retrovirology. In 1993, he was recruited to the faculty of the Long Island Jewish Medical Center and Albert Einstein College of Medicine as a physician, educator and researcher. He then spent time at MCP Hahnemann School of Medicine and Northwestern University Medical School before joining the University of Maryland Greenebaum Cancer Center in 2004.
Our sincere appreciation goes to the search committee chair, Dr. Cifu, who led this search in his role as associate dean of innovation and system integration; to the members of the search committee, spanning the VA and VCU for their service in this process; as well as to Dr. Gordon Ginder, Massey Cancer Center director, and Dr. Steven Grossman, Massey Cancer Center deputy director, for their leadership and support. The administrative leadership of Ms. Gloria Thomas, Ms. Natalie Powers, Mr. Alan Lombardo and Dr. Michael Donnenberg is also greatly appreciated. In addition, the contributions of the VA and Massey faculty, residents and staff who participated in this process were invaluable and represented both VCU and the McGuire VAMC extremely well.
Dr. Gartenhaus will begin his appointment July 1, 2019. Please join us in welcoming him to this critical role in our VAMC, School of Medicine and VCU Health System.
With all good wishes,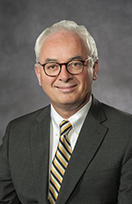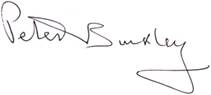 Peter F. Buckley, M.D.;
Dean, VCU School of Medicine
Executive Vice President for Medical Affairs,
VCU Health System
Julie L. Beales, M.D. PhD, MSHA
Chief of Staff
Richmond Veterans Administration Medical Center