Dear Colleagues,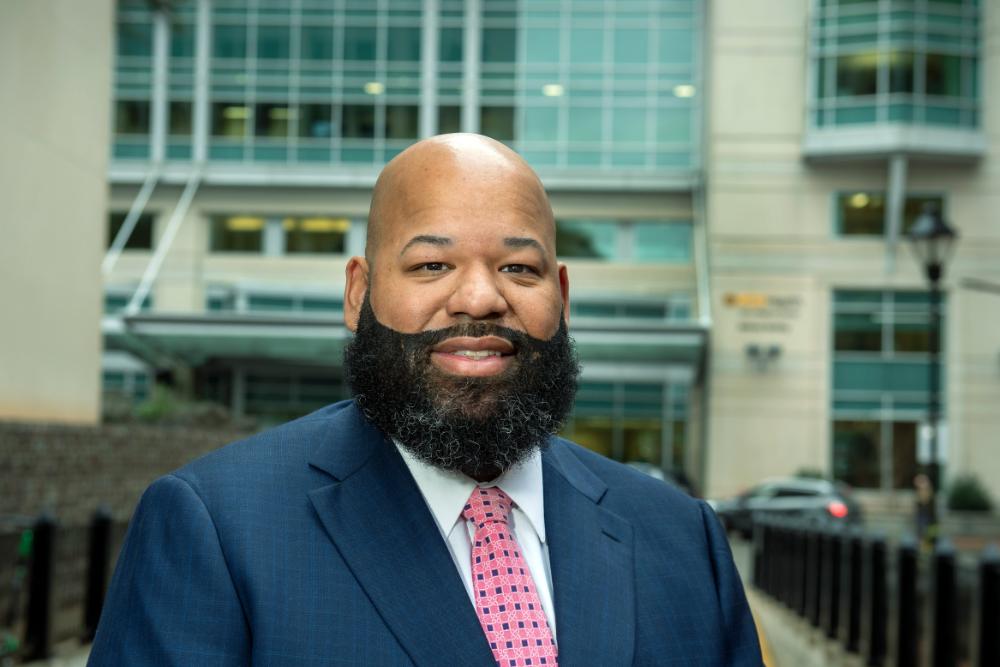 As we look forward to celebrating the many accomplishments of our graduating colleagues, we are very pleased to announce that esteemed alumnus and longtime Richmond, VA community member, Eric B. Freeman, M.D., will serve as the speaker for the VCU School of Medicine Hooding Ceremony. The ceremony will be held in-person on May 13, 2021, 3 p.m. at VCU's Siegel Center.
Dr. Freeman received an Advanced Studies High School Diploma from Henrico High School in 1994. He then graduated Summa Cum Laude from The College of William and Mary in 1998 with a Bachelor of Science Degree in Biology and minor concentration in Sociology. He was also honored to be elected in the spring 1998 class of the Alpha of Virginia Chapter of Phi Beta Kappa at William and Mary.
Dr. Freeman then returned to Richmond where he completed his Doctor of Medicine Degree at the Medical College of Virginia campus of Virginia Commonwealth University in 2002. Following medical school, Dr. Freeman completed the categorical general pediatrics residency training program at Shands Hospital at the University of Florida Health Sciences Center in 2005 and has been practicing for 17 years. He is a diplomate of the American Board of Pediatrics where he carries board certification in general pediatrics.
Dr. Freeman is firmly committed to community service. Always desiring to give back to the hometown that invested so much in him, Dr. Freeman opened Old Dominion Pediatrics in August of 2012. He is currently a clinical assistant professor in the Department of Family Medicine and Population Health at our medical school and serves as the undergraduate advisor for Black Men in Medicine at VCU. He is president of the Board of the Directors for the Centralized Credentials Verification Service of the Richmond Academy of Medicine.
Additionally, he has been an active member at Providence Park Baptist Church in Northside Richmond for the past 38 years where he is chairperson of the Health Ministry. Dr. Freeman is also a proud 23-year member of the Richmond (VA) Alumni Chapter of Kappa Alpha Psi Fraternity, Incorporated. With as much passion for sports as community service, Dr. Freeman is a faithful supporter of the University of North Carolina men's basketball team and the University of Florida men's football team.
All faculty and staff are cordially invited to attend the Hooding Ceremony. Attendees uniformly report that this is a memorable event that celebrates our students and the educational excellence of our school. Additional information about the event will be provided later this spring.
I hope you will join us to hear Dr. Freeman's inspiring message to our graduating students and celebrate their accomplishments in one of the highlights of our academic year. We understand all the demands on your time and are grateful for your continued support and commitment to our students.
Respectfully,
David Chelmow, M.D.
Interim Dean, VCU School of Medicine
Interim Executive Vice President for Medical Affairs, VCU Health System