Dear Colleagues-Friends,
It is my great pleasure to announce that following a highly competitive national search, Luan E. Lawson, M.D., will be joining our VCU School of Medicine as the new senior associate dean of medical education and student affairs on July 1. Dr. Lawson comes to us from the Brody School of Medicine at East Carolina University where she served as the associate dean of curricular innovation in medical education.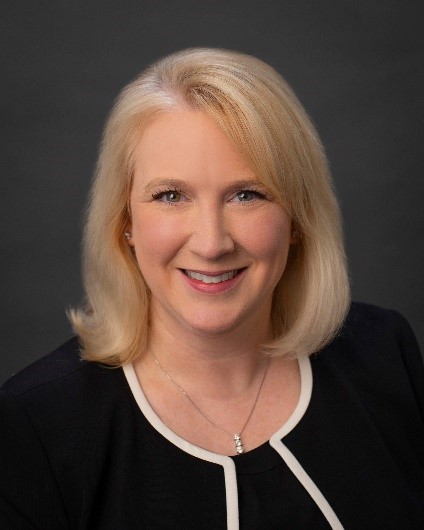 Following her training as an emergency medicine physician, Dr. Lawson has focused on undergraduate medical education throughout her career, with expertise in curriculum development, assessment and team training. While at ECU, Dr. Lawson served as principal investigator of a five-year American Medical Association Accelerating Change in Education grant, one of just 11 awarded nationwide. The project helped transform ECU's curriculum to better prepare future physicians in patient safety, quality improvement and population health in an environment of team-based, patient-centered care. This groundwork led to the recent publication of a textbook on health systems science for health professional students.
Dr. Lawson also oversaw the expansion and implementation of distinction tracks at ECU and served as the director of the medical education and teaching distinction track. These tracks were designed to allow structured para-curricular experiences for medical students pursuing longitudinal, focused study in an academic area of interest.
In addition, Dr. Lawson was ECU's director of undergraduate medical education in emergency medicine, instituting a required emergency medicine rotation with a simulation-based curriculum for fourth-year medical students. She also developed PIRATE MD, a comprehensive, longitudinal course formulated to promote the academic, personal and professional success of all medical students that was later expanded to include problem-based learning.
Nationally, Dr. Lawson has served as a past president of the Clerkship Directors of Emergency Medicine and currently is a member of the National Board of Medical Examiners Emergency Medicine Advanced Clinical Exam Task Force. She collaborated with the American Medical Association and the National Board of Medical Examiners to develop a new health systems science exam designed to assess medical student readiness for residency in health system science content.
As a master trainer for TeamSTEPPS, Dr. Lawson developed and coordinated a transition to practice teamwork simulation and TeamSTEPPS training for medical and nursing students. TeamSTEPPS is an evidence-based program aimed at optimizing performance among teams of health care professionals, enabling them to respond quickly and effectively to various patient situations.
Dr. Lawson earned her M.D. and M.A.Ed. at East Carolina University and a graduate certificate in patient safety and leadership from the University of Illinois at Chicago.
Dr. Lawson arrives at VCU at an opportune moment, as we look toward a post-COVID time to renew and review our curriculum for greater diversity, equity and inclusion and prepare for our LCME site visit in 2023. We are excited about the potential and positive changes we can make under her leadership in support of our students and faculty to enhance our teaching and learning as part of our new strategic plan.
As we welcome Dr. Lawson to VCU, we offer our sincerest appreciation to Dr. Christopher Woleben for his long-standing commitment to our medical school and students, especially in his prolonged interim role during a very challenging time for us all. We thank the faculty and staff in Medical Education for their commitment and support of our students and the operations of the office. Thanks also to our student leaders who have been critical partners throughout this process.
In addition, our thanks go to the search committee, chaired by Dr. David Chelmow, and to all the students, faculty and staff who were involved in the search process.
Please join me in congratulating Dr. Lawson and in welcoming her to the VCU and Richmond community. We look forward to all that she will bring to this new role.
With all good wishes,