Dear Colleagues-Friends,
Please see below Massey Cancer Center message with excellent news from Dr. Gordon Ginder regarding Dr. Said Sebti joining Massey Cancer Center and VCU School of Medicine Department of Pharmacology and Toxicology shortly.
Our thanks to Drs. Bill Dewey and Chuck Clevenger and also to many of our leaders in supporting this excellent recruitment.
It is a great credit to our colleague and friend, Gordon Ginder, to enable such a stellar recruit during this transition to a new Massey Cancer Center Director.
Additionally, the recruitment of Dr. Ron Gartenhaus, led by Dr. David Cifu and highlighted in an earlier SOM Dean's Office message, to a newly created VA Cancer Center Director position in collaboration with Massey Cancer Center, adds further new leadership and momentum at a key juncture in support of the search for a new Massey Cancer Center Director.
We are fortunate to have such an array of talented research and clinical leaders in cancer, and we are committed to building on our research and clinical strengths collectively to improve the health of people in the Commonwealth of Virginia and beyond.
Many thanks for all you do.
(Please see Dr. Ginder's message below.)
With every good wish,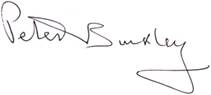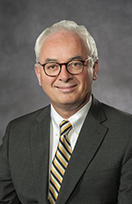 Peter F. Buckley, M.D.
Dean, VCU School of Medicine
Executive Vice President for Medical Affairs, VCU Health System
---
Dear Massey team members,

I am pleased to announce that Saïd M. Sebti, Ph.D., will join Massey Cancer Center on July 1 as the hiassociate director for basic research and the Lacy Family Chair in Cancer Research as well as a professor in the VCU Department of Pharmacology and Toxicology.

Dr. Sebti comes to VCU from H. Lee Moffitt Cancer Center & Research Institute in Tampa, Florida, where he has held several leadership positions, including the Manuel and Adeline Garcia Endowed Professor and Chair of the Department of Drug Discovery, co-leader of the CCSG programs Molecular Oncology & Drug Discovery and Chemical Biology & Molecular Medicine and as a member of several leadership committees. He helped build three shared facilities, including Chemistry, Structural Biology and High Throughput Screening, and he was an integral part of the team that was responsible for preparing and successfully obtaining and then renewing NCI designation and comprehensive status for Moffitt.

An expert in drug discovery, design and development, Dr. Sebti holds 80 patents and several technology licenses for his scientific inventions. He has co-developed two drugs that have reached clinical trials, published more than 300 manuscripts in peer-reviewed academic journals, been continuously grant funded by the National Cancer Institute since 1989, and received more than $60 million in funding from the NCI, National Institutes of Health, American Cancer Society and others to support his research. In 2016, he was awarded the prestigious NCI R35 Outstanding Investigator Award, which provided $6.4 million over seven years.

Dr. Sebti's research has centered on investigating the basic mechanisms by which normal cells become cancerous, with emphasis on Ras oncogene superfamily aberrant signal transduction pathways and developing drugs that interfere with such pathways. He has made major contributions to the mechanisms by which KRas causes cancer and identified several drugs that interfere with these processes, including inhibitors of farnesyltransferase, geranylgerany-ltransferase and glycogen synthase kinase 3. He has also identified drugs that interfere with other cancer-causing pathways, including those mediated by Akt, ROCK, Aurora kinase, STAT3, Bcl2/Bax, p53/mdm2 and the proteasome. Some of these drugs have reached clinical trials, notably the Akt inhibitor TCN-P (AKA PTX200) and the GGT-1 inhibitor GGTI-2418 (AKA PTX100) that are currently being developed by Prescient Therapeutics, a small molecule drug development company focused on new cancer medicines pioneered by Sebti and colleagues.

As the associate director for basic research at Massey, Dr. Sebti will serve on the cancer center's Executive Committee and will play a key role in defining and implementing the strategic vision of basic science research at Massey. He will provide oversight and evaluation of Massey's basic research programs and initiatives, and he will collaborate with laboratory investigators to facilitate interdisciplinary and trans-disciplinary collaboration and to focus their work on Massey's scientific priorities and the cancer burden of its patients. He will also work closely with Massey's physician-scientists and associate directors for translational research, clinical research, disparities research and cancer prevention and control to move promising new scientific concepts into clinical trials and to develop novel therapeutic agents.

Please join me in welcoming Dr. Sebti to Massey. He brings extensive expertise and experience in basic and translational research, teaching and administration to a leadership position critical to Massey's long-term growth and continued success as a nationally leading cancer center. Moreover, with his strength in driving bench-to-bedside science and delivering drugs into the clinic, he will be instrumental in helping us to advance the development of the novel molecules that we currently have in the translational pipeline, bringing about new and better treatments for our cancer patients.

I would also like to take this opportunity to offer my profound gratitude to Charles Clevenger, M.D., Ph.D., for his outstanding service as interim associate director for basic research. Under his skilled leadership, Massey's basic science research has continued to thrive over the last three years. Dr. Clevenger will remain an important leader at the cancer center in his roles as chair of the Department of Pathology, and member of both the Senior Advisory Committee and the Cancer Cell Signaling program at Massey. My appreciation also goes to William Dewey, Ph.D., chair of the Department of Pharmacology and Toxicology, for his assistance with and support of this recruitment.

Many thanks to Drs. Clevenger and Dewey and a warm welcome to Dr. Sebti.

Regards,

Gordon D. Ginder, M.D.
Director and Lipman Chair in Oncology, VCU Massey Cancer Center
Professor of internal medicine, Virginia Commonwealth University