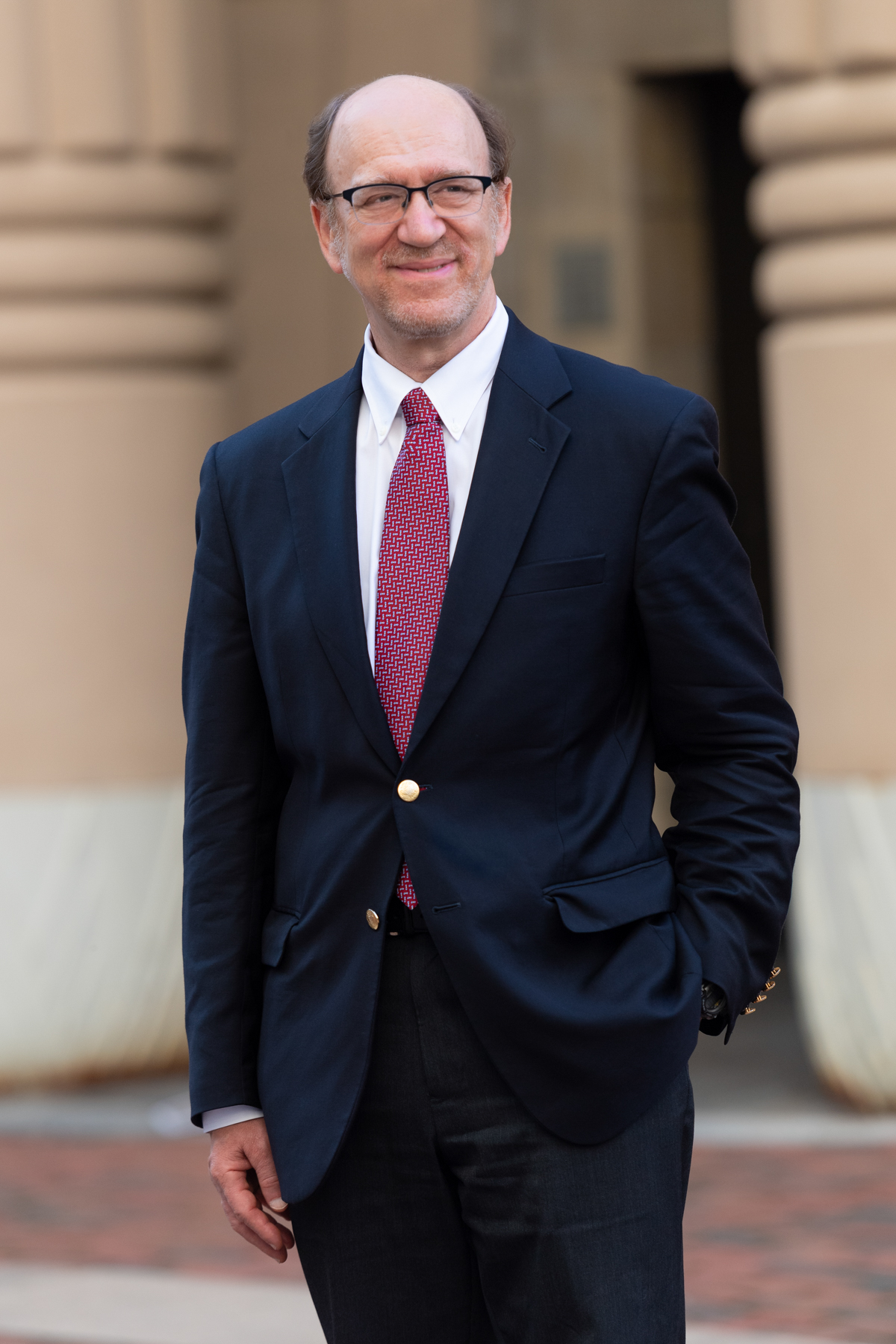 "My first rotation in cardiology was the electrophysiology rotation. For a fresh internal medicine graduate, this was as daunting as it gets. I still remember vividly, after a long day of seeing challenging consult patients, I was finishing my notes in the fellows' area when Dr. Ellenbogen stepped in. It was 7 pm, and he was wrapping up a busy day himself, but he just wanted to check on me and make sure I was doing okay. This episode must have repeated a hundred times through fellowship – he has been there for us fellows whether it is with clinical guidance, education, research mentorship, career guidance, and even personal tribulations," recalls N. Gurukripa Kowlgi, M.B.B.S., M.D., now Fellow, Clinical Cardiac Electrophysiology, Saint Mary's Hospital, Mayo Clinic.
Since coming to VCU in 1986, Kenneth A. Ellenbogen, M.D., Martha M. and Harold W. Kimmerling Professor of Cardiology and Chair, Division of Cardiology has become recognized as a pioneer of cardiac electrophysiology, internationally recognized for his work focusing on the causes of dysrhythmias and their diagnosis and treatment. He has contributed over 600 articles, reviews, books, and book chapters, including over 370 peer-reviewed publications. He has earned consistently strong research funding from NIH and industry, and has given over 480 presentations around the world. But perhaps Dr. Ellenbogen's greatest contribution has been the mentoring of his trainees, many of whom have already gone on to become notable clinician-researchers themselves.
Aditya Saini, M.D., FACC, FHRS, CHFP, Clinical Cardiac Electrophysiologist at MedStar Union Memorial Hospital, MedStar Heart & Vascular Institute, Baltimore, describes Dr. Ellenbogen's impact. "Perhaps his best quality as a mentor is that he demands and gets the best out of his trainees. He guided me through the various career options and assisted me in my job quest at end of fellowship in every way possible. Upon finishing training…I came out as a confident early career electrophysiologist with the potential to contribute significantly to patient care and quality in my current position."
Dr. Ellenbogen's collaborative approach allows his trainees and colleagues to build their own scholarship and contribute in significant ways. "From the beginning, he involved me in scholarly activities such as writing review articles and editorials participating as co-author. He later included me further as co-author of different book chapters in multiple areas within cardiac electrophysiology, always allowing me to participate as first author providing great feedback on these tasks," explains Jose F. Huizar, M.D., FACC, FHRS, FAHA, Associate Professor of Medicine, VCU Pauley Heart Center and Director, Arrhythmia and Device Clinic. McGuire VAMC. "As a mid-career faculty member…Ken continues to inspire me to become a better mentor as I try to emulate him. I would be thrilled if I could achieve half of his accomplishments as a mentor."
Another feature of Dr. Ellenbogen's mentoring relationships is that they are often career-long. "Even after leaving VCU in 2005, he has continued to mentor and guide me not only through my clinical and academic career, and he has been a true friend….I have never heard him raise his voice or speak to his fellows, partners or anyone around him in a non-friendly manner. He is always the first one to support and call attention to the excellence of those who surround him. This includes colleagues (physicians), nurses, nurse practitioners, physician assistant, electrophysiology laboratory technicians and collaborators at every level. He is all about how to make those around him better," agrees Pugazhendhi Vijayaraman, M.D., Professor of Medicine, Geisinger Commonwealth SOM, Scranton, PA, and Director and Fellowship Director of Clinical Cardiac Electrophysiology, Geisinger Heart Institute, Wilkes-Barre, PA.
Mentee Kelly McDonnell, D.O., Director of Cardiac Electrophysiology, SSM Health - St. Mary's Hospital, Madison, WI summarizes, "It is his selflessness towards others, with an ability to guide them down their own unique path, that makes him a Distinguished Mentor".