Resiliency is an important resource of today's physician
Patients aren't the only ones with emotions running high in medical settings. Physicians, too, get flustered and frustrated.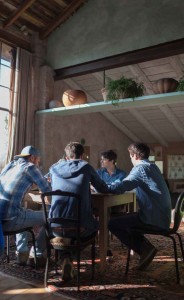 Resiliency
"The intensity of what happens in the hospital is breathtaking and often frightening," said Tamara A. Orr, Ph.D., R.N., L.C.P., a clinical health psychologist in the Department of Internal Medicine.
"There's barely any respite between patients, and the exposure to other people's problems and suffering can take its toll over time."
Little wonder there's been an increase in physician stress over the past few decades. In addition to the medical crises they often confront, doctors are now forced to navigate a dramatically changing health care field and ever-shifting regulations and pay structures. Frustration and burnout can replace the excitement they once felt practicing medicine.
And for new physicians and residents, the intensity of what they're seeing every day, the uncertainty and demands of the job can be overwhelming.
Suicides by two interns in New York drew national attention last fall. But even before that, two suicide attempts in one month at VCU several years ago steeled the medical center's commitment to helping physicians deal with emotions in a constructive, positive way.
"We've always been very open to encouraging our students and residents that you can't keep on shoving your feelings away," said Mary Alice O'Donnell, Ph.D., associate dean of VCU's office of Graduate Medical Education. "You've got to deal with what you're experiencing. We knew we had to introduce the topic and talk about it."
VCU's School of Medicine lets interns know that it's OK to ask for help when the stress gets too great. And they're teaching ways to deal with stressful situations. Organizers hope that others in the medical community will embrace these approaches as well.
7 Core Resiliency Skills
Emotion Regulation
Maintaining control over emotions, attention and behavior
Impulse Control
Taking time to weigh consequences of choices before acting
Optimism
Realistically believing things will change for the better, having hope for the future and believing you can control the direction of your life
Causal Analysis
Accurately identifying the causes of problems
Empathy
Reading another's cues to their psychological and emotional states
Self-Efficacy
Sensing that you are effective in the world
Reaching out
Going beyond your comfort zone and trying something new; reaching out to others when you need assistance
Early Training
From the first day of residency, resiliency is emphasized. It begins with a program called Walk the Walk, designed to ensure young physicians know how to find resources to manage stress – and assure them that there's no stigma in asking for help through HelpLink EAP, the VCU Health System's Employee Assistance Program.
"We teach them all this wonderful science and these wonderful techniques," said O'Donnell. "But who helps their heads? If you're going to be lucky enough to have this incredible profession, you're held to a higher standard. And so you've got to take care of yourself."
The consequences of not dealing with physician stress are sobering. Physicians are more than twice as likely to kill themselves as non-physicians (female physicians three times more likely). About 400 physicians (and about 180 medical students) commit suicide every year and those at the beginning of their training are more vulnerable. In fact, 9.4 percent of fourth-year medical students and interns reported having suicidal thoughts during the previous two weeks, according to a study in the AAMC's Academic Medicine journal.
John F. Duval, M.B.A., vice president for clinical services and chief executive officer of VCU Hospitals, sees this as an essential mission. "Given our responsibility to be effective educators and stewards for our educational mission, and given the significant workforce shortages we see as a nation, we can ill afford to lose as many as 400 physicians to suicide, let alone the numbers lost to substance abuse and other maladaptive problems.
"We want to equip our learners to be resilient and positive in the face of the significant stressors they will confront during their education – and equally important, as they continue on in their practice lives." Duval serves as chair of the board of directors of the Accreditation Council for Graduate Medical Education, which is exploring solutions to the problem at a national level. The suicides in New York had a galvanizing impact, he noted, stressing the importance of framing the discussion and finding solutions.
It can take a while for new physicians to wrap their brains around what they're experiencing every day. Even seasoned doctors can be jolted by events that unfold in the medical setting. Psychological and pastoral teams are quick to respond to traumatic events that happen in the hospital, but that's not always enough.
"You never know how it's going to hit you," said Margaret Rittenhouse, L.C.S.W., clinical director for VCU Health System's HelpLink EAP. And to cope, physicians need a variety of tools. "But unfortunately, they don't necessarily know which ones aren't in their toolbox yet."
Resiliency, she says, is the key. Physicians and residents need the ability to manage feelings in a constructive way and to move past the problem. Rittenhouse notes that many physicians with lower resiliency skills are inclined to turn to measures such as self-medicating, emotional retreat or anger. But she wants them to know that there are better ways to cope. She encourages physicians at all stages of their careers to know what helps them become resilient.
It doesn't have to be the same for everyone. Coping tools might include things like exercise, sleep, meditation and healthy eating. But long-term emotional stability, says Rittenhouse, begins with looking inward, assessing your strengths and opportunities for growth and finding ways to build resiliency.
A National Trend
Joseph P. Sherman, M'85, H'88, agrees. A Seattle-based physician who has practiced in developing countries, he recently returned to the MCV Campus to speak about the importance of remembering why you chose to become a physician and of rediscovering the joy of caring for patients.
Sherman says he found himself disillusioned with medicine for a time. Then his passion for caregiving was re-ignited when he found a way to practice medicine that brought fulfillment, something he calls "soul to role."
"We have to define our authentic self, to match ourselves inside to what we see on the outside. It's important to be self-reflective, to go back to who you really are and to bring that to the workplace. Remember why you practice medicine."
Now Sherman consults with physicians to improve morale and fight burnout by facilitating reflection groups and retreats on spirituality and authenticity in today's health-care environment.
What's in your toolbox?
Build Your Toolbox
Reflection is an important part of what many residents are learning now. It's a practice that they can continue throughout their careers. Some keep journals. Others are making short digital films about experiences that touch them.
Others join groups, such as a book club started by Wilhelm A. Zuelzer, H'81, professor of orthopaedic surgery.
"We want to focus on the humanity of our profession; to look at how to relate to other human beings and remind us that we are one of them," he said. The group, which meets every other month, selects books such as Atul Gawande's Being Mortal and Abraham Verghese's Cutting for Stone that explore issues that relate to medicine but have a much broader meaning. "We are transporting ourselves out of our silos and looking at the big picture of topics which we often do not consciously address," he said.
"One thing that struck me as I got older was how to continue my engagement in my profession. I don't want to lose the joy of medicine and learning, and the key is to enjoy interactions with other humans.
One way is to share stories about us by good writers."
What is a Balint Group?
Whereas physicians are usually trained to seek the right answer to medical problems, in a Balint group, the focus is on enhancing the clinician's ability to connect with and care for the patient. A Balint group session begins with a member's presenting a case for the group to discuss. The group learns about the patient through the presenter's story. During the facilitated discussion, the group members uncover different and new perceptions about the patient's and physician's feelings and their experiences with each other.
–The American Balint Society
The book club requires energy and commitment, Zuelzer said, but has been a wonderful way to spark creativity. Gatherings such as a Balint Group offer physicians an opportunity to meet and discuss what they're experiencing. "It's an amazing opportunity to sit down and say, 'I want to be a better provider,'" said O'Donnell. The VCU Medical Center will pilot a Balint Group this year.
Staying connected is an important resiliency tool, notes Rittenhouse. Sharing experiences with colleagues is one thing, but she also encourages physicians to know when to call a professional such as a counselor or therapist. The Walk the Walk orientation gives young physicians the contacts they may need. "Having this knowledge and these connections is important. When things start happening, they can fast track to connect and have less fallout from events."
Physicians, like the rest of the population, are susceptible to depression, anxiety or other mental health disorders. These have long been seen as a sign of weakness, however they are very treatable.
The earlier these disorders are diagnosed and treated, the higher the likelihood the treatment is brief and less impactful on careers and life in general, said Rittenhouse.
"People think it's not going to happen to them, but then when it does, we hope they'll know where to turn for help."
The Walk the Walk program for interns includes sessions where older residents share stories of how they coped with incidents such as witnessing traumatic deaths, needle sticks, bad grades and personal problems.
"I think transparency is curative in so many respects," says Duval. "Opening the dialogue for thoughtful discussion across our provider community is helping." A lot of the resiliency training might sound touchy-feely for older generations of physicians, admits O'Donnell. But, she notes, today's physicians – and physicians-in-training – often are faced with more intense situations than in the past. And thinking that today's residents have it easy with the work-week cap isn't an accurate representation of their work, says O'Donnell.
"We joke that they're only allowed to work 80 hours per week instead of being in-house back in the day. But I can assure you that nobody's having gurney races in the middle of the night like they used to." Those moments of levity have been reduced as residents are having to work in a more concentrated situation.
"Working in the hospital is so much more intense now," said O'Donnell. "A few decades ago, someone might stay a week for something like a normal childbirth. Now hospital stays are shorter and the patients are much sicker.
"That intensity affects our physicians, and because of it, we have to build tools to make people more resilient."
Rittenhouse agrees. "We need to address what's affecting them and get them back on their feet." Rittenhouse counsels residents and physicians that helping yourself first – much like putting on your airplane oxygen mask before helping others – is vital, especially for medical professionals. "You count as much as your patients do. You must take care of yourself."
By Lisa Crutchfield