Long-running training grant that propelled department to 310 graduates is renewed
When William Dewey, Ph.D., and Louis Harris, Ph.D., first stepped foot on the MCV Campus more than 40 years ago, they had high aspirations for a department struggling to make a name for itself.
They were not only excited by a vision for transforming the Department of Pharmacology and Toxicology into one of the best in the country, but confident they could.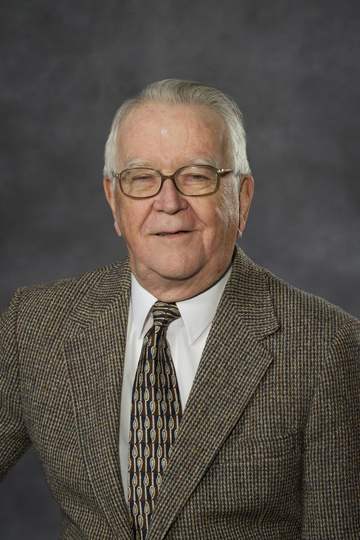 A part of the department for over 40 years, William Dewey, Ph.D.,now serves as its chair. He takes great pride in the department's success, but refuses to take any credit.
"We both had this goal of turning students into exceptional scientists, to put active scholars out there in the community," Dewey said. "We were partners in this idea."
The department traces its roots to the school's 1838 founding, when pharmacology was an element of the curriculum. When Harris and Dewey arrived in 1972, from the faculty at the University of North Carolina at Chapel Hill, they would be an active part of the
department's leadership for the next 44 years.
"We knew we had our work cut out for us," Harris said. "We knew we had to put together a strong team and build a strong foundation."
Within the first two years of their arrival, the number of students grew to 20 and has been climbing ever since. In May, the department hit an important milestone, marking the 310th scientist to earn a Ph.D. degree. The faculty has also grown, from about a dozen to nearly 40.
"We are very proud of what we have accomplished as a team," said Dewey, who points to a strong faculty whose high profile research attracts students with great potential.
About two-thirds of the faculty are devoted to drug abuse research. Others are focused on cardiovascular, gastrointestinal and cancer pharmacology. None of their work would be possible without federal grant money, something that also has grown steadily over the years.
For fiscal year 2016, the department's 64 federal grants totaled $14.2 million. One of the most important is the long-running training grant, renewed over the summer by the National Institutes of Health. The grant, specifically for training pharmacologists in drug abuse research, amounts to about $3 million over five years. It will pay the stipends for nine pre-doctoral students and six post-doctoral scholars.
"I would not be here if it weren't for the training grant," said Jacy Jacob, a third-year Ph.D. student. "A lot of us would not be able to pursue our dream without it."
Jacob is working in Dewey's lab with two other graduate students researching the effects of ethanol on reversing opiate tolerance. She accumulated student debt while earning her master's degree in pharmacology and toxicology, also at VCU. She had no desire to add to it.
"This means everything to me," she said.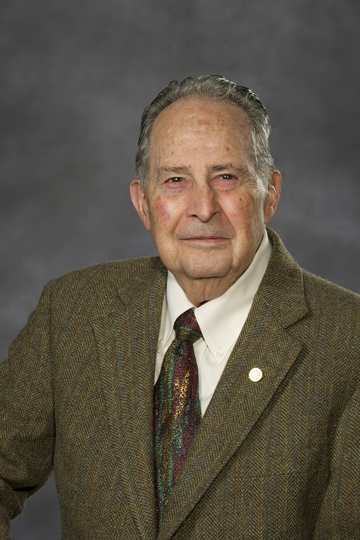 Department chair for 20 years, the influence of Louis Harris, Ph.D., continues to this day.
The department has held the training grant since 1976, making it one of the longest-running in the country. Over its 40-year history, the grant has supported the education of 174 scientists. And when it was reviewed for five more years, the committee gave the application a perfect score.
"Clearly this is a very prestigious thing for us. It puts us on the map as one of the largest departments in the country," said Hamid Akbarali, Ph.D., co-director with Dewey on the training grant and vice chair and director, graduate education and postdoctoral training. "It helps us attract top-notch faculty. Scientists and scientists-in-training want to be here."
Joel Schlosburg, PhD'10 (PHTX), still feels the pull. After spending the last six years in San Diego as senior research associate at the Scripps Research Institute, he headed back to the MCV Campus this fall as an assistant professor.
His time spent in Richmond as a graduate student convinced him there's no place
like home.
"When it comes to things like drug abuse research, there are few places you can point to that have the same resources and the same collaboration as here," he said.
"You have the most diverse group of people who bring their own backgrounds, ideas and expertise to the table. It's incredible. I think that healthy environment is all thanks to the strong leadership of people like Dr. Dewey and Dr. Harris."
Dewey first met Harris in 1959, when he worked under him as a lab tech in New York. They both served on the faculty at Chapel Hill, where Harris was tasked with creating a graduate program in pharmacology in the 1960s. When Harris accepted the challenge of building up the VCU program, he asked Dewey to come with him.
"We immediately started recruiting faculty and students," Harris said. "We began applying for more grants to support our research. As the grants came in, we were able to recruit even more. It fed on itself. It's been a real team effort."
Harris stepped down as chair in 1992. George Kunos, M.D., Ph.D., currently the director of the National Institute on Alcohol Abuse and Alcoholism, assumed the post at that point, and Billy Martin, Ph.D., took over eight years later as the department entered the new millennium. Martin played a crucial role in building the department's reputation for landmark research in drugs of abuse.
His primary focus was researching the effects of marijuana's principal psychoactive ingredient, THC. Martin, who passed away in 2008, also made significant contributions to nicotine research.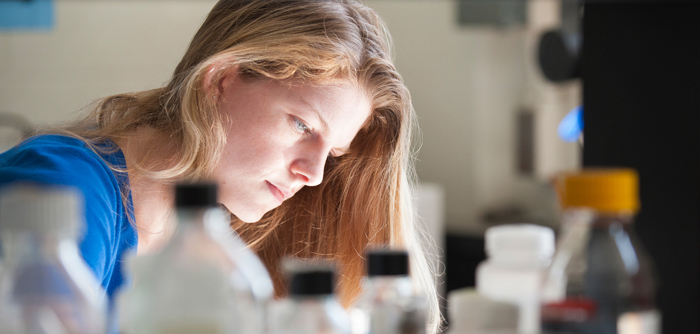 With two-thirds of the faculty devoted to drug abuse research, others are focused in fields like cardiovascular, gastrointestinal and cancer pharmacology.
"We've enjoyed strong, passionate leadership throughout the history of this department," Akbarali said. "They have steered us in the direction we are now in. It really is like a little family here. I can't imagine myself being anywhere else."
Dewey has served as chair since Martin's passing. Now 81, he continues to take great pride in the success of the department. But he refuses to take any credit.
"The chairman doesn't do it," he said. "The faculty does it. The people in this department are highly recognized across the country for their expertise."
Over the years, faculty members have won numerous awards and published thousands of papers in international journals. They serve on national boards and as consultants for the courts. They are invited to lecture across the globe and work with the NIH to evaluate grants.
The students they mentor go on to pursue successful careers in research. Some work in private industry, on college campuses or for the federal government. Others have landed prominent positions with the Food and Drug Administration.
"During my graduate days, I remember my faculty advisor telling me it didn't get any better than VCU," said Frank Vocci, Ph.D., who completed his post-doctorate work at VCU in 1978. "He was right. I learned from the best and had the opportunity to conduct research in some fascinating areas of drug abuse."
Vocci worked in drug abuse liability determination at the FDA and directed the NIDA medications development program before landing his current role as president/senior research scientist at the Friends Research Institute in Baltimore.
"VCU was extremely important to my career," he said. "It was a great choice for me. They continue to have a reputation for turning out quality people."
The training grant is tangible evidence of the culture of collaboration that alumni repeatedly reference. "I had heard great things about VCU before I came, but it was even better than I thought," said Kathleen Brady, M.D., PhD'81 (PHTX), who today serves as vice president for research at the Medical University of South Carolina. "I had great mentors who were very involved in my work. Even the leadership of the department took a very personal interest in the graduate students. I wasn't used to that."
Since leaving Richmond, Brady continues to stay in touch with faculty and returns to the area regularly for drug abuse seminars and meetings. They have been pioneers in the field of pharmacology for a long time," she said. "I am not surprised at all about their continued success."
But Akbarali says, "There's always room for improvement. As advances in techniques and technology continue, we are always looking forward."
For years, Akbarali's interest centered on Crohn's Disease and colitis. Since coming to VCU 10 years ago, he has been working with Dewey on opiate-induced constipation research.
"That's the strength of the faculty – we all were recruited because we brought an area of expertise that wasn't here before," he said. "We keep building. It's all because of the passion and the commitment people have for the betterment of the department."
For Dewey, that passion is stronger than ever, even after 40 years.
"I have had a ball," he said. "It's been so rewarding. I take a lot of pride in what this department has done. We don't do this work for our egos. It's always been about creating an atmosphere where we can conduct research that will one day improve the health of our
communities."
Dewey knows all too well the importance of good health. He and his wife have a mentally disabled daughter and a son who lives with insulin-dependent diabetes. Dewey's wife also suffers from diabetes and is battling breast cancer. "It really comes down to helping people," he said. "Life is so wonderful. If we can improve it, what better thing can we do?"
The Department of Pharmacology and Toxicology's first Ph.D. was awarded in 1952, making it the first awarded by MCV.
The department ranks 16th in the country in grant money received from the National Institutes of Health.
The training grant has supported 101 pre-doctoral students and 73 post-doctoral students since 1976.
With more than 300 Ph.D. graduates, the department's alumni body is the largest of any of the medical school's basic science departments.
The department was called the Department of Pharmacology from its creation until 1982, when Toxicology was added to the name.
By Janet Showalter