Funding Priorities
The School of Medicine has many needs that can be addressed by philanthropy at different levels of support.
Unrestricted Gifts
Unrestricted gifts are directed to the Annual Fund, the medical school's only source of flexible current-year funds. Generally, all gifts below $10,000 serve the medical school best in the Annual Fund.
Restricted Gifts
Restricted gifts may be directed to any existing fund at the MCV Foundation for the benefit of a particular specialty or program to support the donor's personal interest.
Endowed Gifts
An endowed named fund is a permanent, self-sustaining source of funding. Endowment assets are invested for long-term growth. Each year, a portion of the value is paid out to support the fund's purpose, and any earnings in excess of this distribution are used to build the fund's market value.
In this way, an endowment fund can grow and provide support for its designated purpose in perpetuity. The MCV Foundation has an endowed management policy that seeks to balance present needs with the desire to meet the future's rising costs, which is achieved by reinvesting some of today's earnings so that a larger principal will be available each year to generate more income.


The School of Medicine Annual Fund: Everyday Impact
The Annual Fund combines gifts of all sizes to create scholarships for deserving medical students.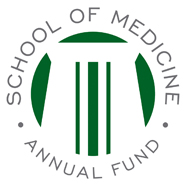 The Annual Fund is used to meet the School of Medicine's most pressing need: reducing the amount of debt medical students carry into residency and their careers. Gifts of all sizes combine and 100 percent of the fund is used to create Aesculapian Scholarships, which are used to recruit top incoming students as well as to reward current students who demonstrate outstanding merit. Annual Fund scholarships are awarded the following academic year, making a direct impact on our students.
Limiting tuition increases and increasing financial aid are important parts of the Dean's strategy to make a medical education more affordable for our students. Show your support of the school by making an annual gift.
If you would like to talk with someone about the Annual Fund, contact:
Jack Carmichael
Phone: 804-827-4931 or 800-332-8813
Email: jack.carmichael@vcuhealth.org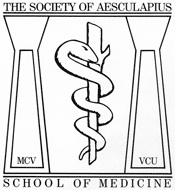 Founded in 1989 and named for the Greco-Roman God of Medicine, the Society recognizes those who support the Annual Fund at the leadership level.
Society Levels
Dean's Club: $10,000 and above
Distinguished Fellow: $5,000 to $9,999
Senior Fellow: $2,500 to $4,999
Fellow: $1,000 to $2,499
Established in 1998, the Augustus L. Warner Club was created to memorialize the first dean of MCV and one of our founding fathers. The School of Medicine's first professor of surgery and professor of surgical anatomy, he was remembered as "having done more to shape the course of the College than anyone else."
We invite young alumni to become a Warner Club Member and enable aspiring students to follow Dr. Warner's lead.
The Warner Club: Recognizing M.D. graduates of the last 10 years who make annual gifts of $100 to $999.
Why should I give to the Annual Fund? I would rather not make an unrestricted gift. I like giving to a specific scholarship or project.
For yearly gifts below $10,000, your gift will have the greatest impact if it is designated for the Annual Fund because the full amount of the fund can be put to use quickly for the benefit of the school and its students.
Where is my money going?
The Dean directs 100 percent of the fund to create much-needed scholarships. Every year, the number of Aesculapian Scholarships awarded depends directly on the number and size of gifts to the School of Medicine Annual Fund.
Scholarships
Scholarships continue to be a high-priority need for the medical school.
Privately endowed scholarships at the medical school are a combination of need-based and merit-based awards. When each fund was established, donors outlined the criteria used to select the student recipients. Some scholarships support students considering a certain specialty or from a particular geographic region. Others reward those who have distinguished themselves through community service or academic merit.
The medical school's financial aid office keeps students informed of all scholarship and loan opportunities and provides counseling to students on debt management. The School of Medicine Scholarship Committee is responsible for making the awards of both need- and merit-based scholarships. The committee also works with the School of Medicine Admissions Committee to award the various recruitment scholarships.
Today, the dream of a career in medicine often comes with a heavy burden of debt. We are determined to make a medical education more affordable for our students. Through a sustained effort to hold tuition increases to a minimum, our medical school's tuition and fees are now the lowest in Virginia.

But they are still higher than the average tuition at peer schools across the nation,and while the School of Medicine has successfully grown its scholarship resources for students through generous philanthropic support from our alumni and friends, our resources remain fewer than those of our peer institutions.
We believe we have a responsibility to provide meaningful scholarship support to the medical students who study in the tradition of the Medical College of Virginia.
In the 2021-22 academic year, the School of Medicine awarded more than $3.8 million in merit- and need-based scholarship support, including $1.97 million in privately funded scholarships.
Only 54 students from the Class of 2022 graduated debt-free.
The average debt for those Class of 2022 graduates with debt was $193,569.
In the Class of 2022, 18 graduated with debt of $300,000 or more.
2022-23 M.D. Tuition and fees
In-State: $38,270
Out-of-State: $62,244
2022-23 Ph.D. Tuition and Fees
In-State: $14,641
Out-of-State: $27,499
Training physicians who reflect the diverse populations they serve is essential to the School of Medicine's mission to improve the quality of health care for all people.
Increased physician diversity is often associated with greater access to care for patients with low incomes, racial and ethnic minorities, and non-English speaking patients, according to the Association of American Medical Colleges.
The School of Medicine has committed $1 million to build a more diverse, inclusive and equitable community. Included in that is up to $600,000 to create a Dean's Equity Scholarship that helps eliminate barriers to access for students of all backgrounds, cultures and socioeconomic status.
Opportunities for leadership support

The School of Medicine welcomed its first cohort of Dean's Equity Scholars in the Class of 2025. The Dean invites alumni and friends of the medical school to join him in our commitment to building a more inclusive community — either by making gifts directly to the Dean's Equity Scholarship, or by endowing a scholarship at the School of Medicine.
How to make your gift

Make a gift to the Dean's Equity Scholarship online giving page or contact School of Medicine Senior Director of Development Priscilla Cash at (804) 827-4933 or Priscilla.Wiggin@vcuhealth.org.
Established with a commitment of $50,000 or more, an endowed scholarship exists in perpetuity and provides annual tuition support for a deserving student who meets the award criteria you provide. An endowed scholarship carries the name of its creator or the name of an honoree the donor chooses.
Full- and half-tuition scholarships are most urgently needed. Created with a commitment of $750,000 or $375,000, they are one of the medical school's best resources for recruiting and rewarding top students.
Endow a named full-tuition scholarship: $750,000 or $150,000 annually with a 5-year commitment
Endow a named half-tuition scholarship: $375,000 or $75,000 annually with a 5-year commitment
Endow a named quarter-tuition scholarship: $187,500 or $37,500 annually with a 5-year commitment
Endow a named partial scholarship: $50,000 or $10,000 annually with a 5-year commitment
1838 Fund endowment: $25,000 and up or $5,000 annually with a 5-year commitment
1838 Fund
Created to commemorate our founding year, the 1838 Fund is an endowed scholarship established from the pooled resources of the medical school's alumni and friends. The school encourages gifts of $25,000 and up to the endowment. Like a named fund, the 1838 Fund will exist in perpetuity and will provide multiple scholarships for deserving students.
Fund minimums are set by the VCU Board of Visitors, and endowments are housed at the MCV Foundation.
Virginian
Out-of-State
2022
$38,270
$62,244
2010
$29,185
$43,648
1990
$7,367
$15,267
1975
$1,780
$3,010
1950
$425*
$625*
1900

$65 a year with no differential
for out-of-state students
In addition to these privately funded scholarships, there are a number of school, state and federally funded scholarships awarded to our students.
Aesculapian Scholarships made possible by the medical school's Annual Fund
Jason Lee Arthur Scholarship
Dr. Sidney B. Barham Scholarship Fund
Wyatt S. Beazley, III, M.D., Scholarship Fund
Bersoff Medical Scholarship Fund
The Elizabeth Blackburn Award in Nuclear Medicine
Charles Boatwright Scholarship
Coleman Brantley Scholarship
Charles Brauer Jr. Scholarship
John William Bryant, M.D. Endowed Scholarship
Tim Carroll Memorial Scholarship
Class of 2010 Book Fund
Collins Foundation Scholarship, Joseph
Timothy Darrell Collins Memorial Scholarship
Linda and Richard Costanzo Scholarship
William S. Dosher Scholarship
Paul Dunn Scholarship
Michael and Marlyn Fabrizio Family Scholarship
Dr. George D. Ford Physiology Award Fund
Joseph R. Gazala, M.D. and Rose N. Scholarship Fund
Greentree-Hirsh Scholarship
Rosalyn and Julius Griffin, MD Scholarship Fund
Dr. James R. Gudger Scholarship
Andrew W. Haraway Jr., M.D. Memorial Scholarship
Elizabeth Joanne Harbison Memorial Award
Jean L. Harris MD Scholarship
Amy A. Hatch Endowed Scholarship
Heldberg-Messmer Scholarship
Thomas Ross Henretta Scholarship Quasi Endowment Fund
Herman Hertzberg Scholarship Fund (MCVAA)
Warren H. Hoak Scholarship
J. Dennis Hoban Scholarship Fund
Edna M. and Charles A. Hoffman Endowed Scholarship Fund
Ellen A. Holimon Endowed Scholarship
Donald Rider Holsinger, M.D. Endowed Scholarship
Dr. William H. and Elizabeth W. Hoskins Scholarship Fund (outside)
Dr. George M. and Mrs. Leona Hostetler Scholarship
Rosanna W. Hwu-Yun, M.D. Fund
Ivatury Family Fund Scholarship
Dr. and Mrs. Lewis Daniel Johnson M'65 Scholarship Fund
Mickael M. Kannan Pediatrician Teaching Award & Student Scholarship
Eleanor and Paul Kent Scholarship
Nicole Kielar Memorial Scholarship
Dr. Nancy B. King Scholarship
Richard H. Kirkland Scholarship Fund
Stephen D. and Benjamin P. Lenett Scholarship
Lewis Gale Foundation Scholarship
Flora S. and Virginia L. Coleman Lockridge Scholarship
R. Conrad McAllister, M.D. Scholarship
MCV Alumni Association of VCU Award
MCVF Medical Scholarship
Medical Class of 1966 Scholarship
Medical School Class of 1965 Scholarship
Medical School Class of 1971 Scholarship
Susan J. Mellette Fund
Richard A. Michaux, MD Scholarship Fund
Monument Avenue Scholarship
The Lillian H. and Stewart R. Moore Scholarship
W. Donald & Anne Tucker Moore Scholarship
Herbert S. and Elinor C. Neifeld Scholarship
Kinloch Nelson Scholarship Fund
Ben Orr Class of 2009, Memorial Scholarship Fund - Endowed
A. J. and Lee Pardoll Memorial Scholarship Fund
Georgiann and Gertrude and Simon Russi Partridge Scholarship
Anne Marie and Jonathan Seth Perel Medical Scholars Fund
David A. Petersen, M.D. and Andrea Petersen Scholarship Fund
Michael J. Pollak Scholarship Fund
Pollak/Brout Scholarship
Chancellor Asa Rice Memorial Scholarship Fund
Richmond Academy of Medicine Alliance Foundation Scholarship
Marie Collette Robbins Scholarship
Lucien and Virginia Roberts Scholarship Fund
Michele A. Romano, M.D. Scholarship
Ralph Rosenthal Scholarship
Thomas M. Scalea M.D. Student Award Fund
Bruce and Carol Schorr Scholarship Fund
Seymour Schotz Memorial Scholarship
Dr. Ralph M. Scott Scholarship
Edith E. and Hugo R. Seibel Award for Excellence in Gross Anatomy
Drs. Paul H. and Stuart C Seigel Scholarship Fund
Fred and Rose Shaia Family Scholarship Fund
Harry and Zackia Shaia Annual Scholarship (outside)
Thomas and Mary Shaia Family Scholarship Fund
Jesse L. Steinfeld M.D. Endowed Scholarship
Mary Virginia Stevens Global Health Scholarship
Dean Jerry Strauss Scholarship
Sutton Book Award
Dr. H.D. and Mr. P.P. Taliaferro Fund
Theresa A. Thomas Health Professional Scholarships
John L. and Marjorie L. Thornton Scholarship Endowment
J. Ives Townsend Medical Student Scholarship
Frank S. Trani Memorial School of Medicine Scholarship Fund
William Wallenmeyer Scholarship
Drs. O. W., Sr. and Oscar W. Ward Jr. Scholarship
Harry Hudnall and Mary Warren Williams Ware, Jr., M.D., Scholarship
Daniel T. Watts Jr. Fund
Dr. Elbert P. Whited Scholarship Fund
Charles Baynes Wilkerson, Jr., M.D., Scholarship
Louis Reams Wilkerson, M.D., Scholarship
Washington Carlyle Winn M.D. Scholarship Fund
William O. Winston, M.D. Scholarship
Elise H. and Wesley Wright, Jr. Endowed Scholarship
1838 Campaign Impact
The 1838 Campaign raised $27 million for endowed scholarships and resulted in 128 new or expanded scholarships.
Education debt is a heavy burden for medical students nationwide. The 1838 Campaign — where every gift is used to create medical student scholarships — is helping to reduce student debt, reward student excellence and recruit top students who will thrive on the MCV Campus.
The 1838 Campaign:
Surpassed the campaign's $25 million goal
Created 78 new endowed scholarships
Expanded 50 existing scholarships through new gifts
Increased the number of full-tuition scholarships to 13, compared to one at the start of the campaign. An additional 11 students receive half-tuition scholarships.
More than doubled the average scholarship award. The average size of scholarship support per recipient today is $13,735. At the start of the campaign, the average size was $6,840.
Named Professorships and Chairs
Endowed professorships and chairs are crucial to the task of attracting and retaining an exceptional faculty.
They are powerful fuel for the overall mission of the academic medical center. Such support has the ability to attract renowned teachers and clinicians and augment the research of a top scientist.
The number of endowed professorships speaks to the financial strength of an institution. For the department designated the recipient of such special support, increased prestige and financial stability are but two of the rewards.
The School of Medicine currently has more than 120 endowed faculty positions. These endowments carry the names of some of our most outstanding alumni, faculty and friends who have led and benefited from the school's work.
Donors may endow positions at the following levels:
Lectureship, department or research fund: $100,000
Junior faculty fellowship: $500,000
Discovery Innovation Fund: $500,000-$1 million
Departmental Professorship: $750,000-$2 million
Department Chair: $2 million-$4 million
Deanship: $4 million-$10 million
Department, center, institute: $5 million-$20 million
Schools or colleges: $20 million-$200 million
Fund minimums are set by the VCU Board of Visitors, and endowments are housed at the MCV Foundation.
Endowed Profesorships and Chairs Incumbent
James C. Roberts, Esq. Professorship in Cardiology: Antonio Abbate, M.D., Ph.D.
Fletcher Emory Ammons Chair in Surgery: Michel B. Aboutanos, M.D., M.P.H., FACS
James H. Franklin Professorship in Developmental Pediatrics: Pasquale J. Accardo, M.D.
Harvey B. and Gladys V. Haag Professorship: Hamid I. Akbarali, Ph.D.
Florence and Hyman Meyers Endowed Chair in Radiation Oncology: Douglas W. Arthur, M.D.
Arnold M. Salzberg Professorship in Pediatric Surgery: Charles E. Bagwell, M.D.
Luther Butler Memorial Fund: Robert L. Balster, Ph.D.
Bill Balaban Endowed Chair in Human-Animal Interaction: Sandra B. Barker, Ph.D.
Walter Lawrence, Jr., Distinguished Professorship in Oncology: Harry D. Bear, M.D., Ph.D.
Richard P. Wenzel, M.D., M.Sc. Professorship of Internal Medicine: Gonzalo M. Bearman, M.D.
Ragnit and Walter J. Geeraets Chair in Ophthalmology: William H. Benson, M.D.
Riffenburgh Professorship Endowment: Vikram S. Brar, M.D.
F. Norton Hord, Jr. Professorship in Neurosurgery: William C. Broaddus, M.D., Ph.D.
William G. Blackard Chair in Endocrinology: Francesco S. Celi M.D., MHSc.
Leo J. Dunn Chair in OB-GYN: David P. Chelmow, M.D.
Walter E. Bundy, Jr. Professorship in Community Pediatrics: Walter Chun, M.D.
Herman Jacob Flax, M.D. Professorship in Physical Medicine and Rehabilitation: David X. Cifu, M.D.
G. Douglas Hayden Professorship in Otology: Daniel H. Coelho, M.D., F.A.C.S.
Moses D. Nunnally Professorship in Cardiology: Richard H. Cooke, M.D., Ch.B
George B. Bliley Professorship in Medical Research: Robert J. DeLorenzo, M.D., Ph.D., M.P.H.
Louis and Ruth Harris Professorship in Pharmacology Toxicology: William L. Dewey, Ph.D.
Education Professorship in Nephrology: Susan R. DiGiovanni, M.D.
Peter N. and Julia R. Pastore Professorship in Otolaryngology: Laurence J. DiNardo, M.D.
Martha M. and Harold W. Kimmerling, M.D. Chair in Cardiology at MCV/VCU: Kenneth A. Ellenbogen, M.D.
B. W. Haynes, Jr. M.D. Professorship in General and Trauma Surgery: Michael J. Feldman, M.D.
C. Kenneth and Dianne Wright Distinguished Chair in Clinical and Translational Research: Psychiatry: Robert L. Findling, M.D., M.B.A.
W. Taliaferro Thompson, Jr., Professorship in Pulmonary Medicine: Alpha A. Fowler III, M.D.
Nephrology Chair: Todd W.B. Gehr, M.D.
Hermes A. Kontos, M.D. Professorship in Cardiology at MCV-VCU: Zachary M. Gertz, M.D., M.B.E.
Allison D. and J. Abbott Byrd, III Chair in Orthopaedic Surgery: Gregory J. Golladay, M.D.
Boyan-Keenan Professorship in Anesthesia Safety: Jeffrey A. Green, M.D.
Dianne Harris Wright Professorship in Pulmonary Care: Daniel C. Grinnan, M.D.
C. Kenneth and Dianne Wright Distinguished Chair in Clinical and Translational Research: Pulmonary: Daniel Grinnan, M.D.
Charles L. Baird, Jr., M.D. Professorship in Cardiovascular Imaging: John D. Grizzard, M.D.
Barbara and William B. Thalhimer, Jr. Professorship in Urology: Lance J. Hampton, M.D.
Shirley Van Epps Waple Professorship: Amy D. Harper, M.D.
Wazeter Professorship: Kurt F. Hauser, Ph.D.
George W. Vetrovec Chair: William Gregory Hundley, M.D.
Herman M. and Vera H. Nachman Distinguished Professorship in Orthopaedic Surgery: Jonathan E. Isaacs, M.D.
David Richardson, M.D. Professorship in Cardiology: Gautham Kalahasty, M.D.
Stuart McGuire Chair of Surgery: Vigneshwar Kasirajan, M.D., F.A.C.S.
John A. Cardea, M.D. Chair in Orthopaedic Surgery: Stephen L. Kates, M.D.
Rachel Brown Banks Distinguished Professorship in Psychiatry: Kenneth S. Kendler, M.D.
Transplantation Professorship in Nephrology: Anne King, M.D.
Warren W. Koontz, Jr. Research Professorship in Urology: Adam P. Klausner, M.D.
William and Ruth McDonough Professorship in Graduate Psychiatric Education: Christopher P. Kogut, M.D.
Cardiovascular Professorship: Michael C. Kontos, M.D.
Rosa Schwarz Cifu Professorship: Jeffrey S. Kreutzer, Ph.D.
Caravati Chair in Gastroenterology: John F. Kuemmerle, M.D.
Beverley Boyden Clary Chair in Pediatric Orthopaedics: Victoria G. Kuester, M.D.
Eric Lipman Distinguished Professorship in Cardiology: Rakesh C. Kukreja, Ph.D.
Harris - Mayo Chair in Family Practice: Anton J. Kuzel, M.D., MHPE
Rhona L. Arenstein Professorship in Psychiatry: James L. Levenson, M.D.
H. M. Lee Professorship in Transplant Surgery: Mark M. Levy, M.D., R.V.T.
David Hume Endowed Chair: Marlon F. Levy, M.D., F.A.C.S.
Arthur and Margaret Glasgow Chair: Pin-Lan Li, M.D., Ph.D.
William G. Reynolds, Jr. Chair in Neuro-Oncology: Mark G. Malkin, M.D., FRCPC, FAAN
G. Watson James Professorship: John McCarty, M.D.
Carl W. LaFratta, M.D. Professorship: William O. McKinley, M.D.
C. Kenneth and Dianne Wright Distinguished Chair in Clinical and Translational Research: Addiction Science: F. Gerard Moeller, M.D.
John M. Pellock Professorship in Child Neurology: Lawrence D. Morton, M.D.
Grace Branch Moore Arthritis Foundation Professorship: George F. Moxley, M.D.
C. Kenneth Wright Professorship in Cardiology: Mary Ann Peberdy, M.D., FACC, FAHA
Leroy Smith Distinguished Professorship in Plastic and Reconstructive Surgery: Andrea L. Pozez, M.D.
Richard Roland Reynolds Chair in Neurosurgery: John Reavey-Cantwell, M.D., M.S.
Nephrology Professorship: Elizabeth B.D. Ripley, M.D.
Paul J. Nutter, M.D. Professorship in General Surgery: Guilherme M. Rocha Campos, M.D., Ph.D., FACS, FASMBS
Harry P. Dalton Endowed Professorship in Clinical Pathology: Susan D. Roseff, M.D.
Jessie Ball duPont Professorship in Pediatrics: Bruce K. Rubin, M.Engr., M.D., M.B.A.
Natalie N. and John R. Congdon Sr. Endowed Chair in the VCU Pauley Heart Center: Fadi N. Salloum, Ph.D.
Z. Reno Vlahcevic Research Professorship in Gastroenterology: Arun J. Sanyal, M.B.B.S., M.D.
Charles W. and Evelyn F. Thomas Chair in Rheumatology, Allergy and Immunology: Lawrence B. Schwartz, M.D., Ph.D.
Orhan Muren Professorship: Curtis N. Sessler, M.D.
David E. Tolman, M.D. Professorship in Heart Failure: Keyur B. Shah, M.D.
Nephrology Distinguished Professorship: Domenic A. Sica, M.D.
William Branch Porter Chair in Infectious Diseases: Patricia Sime, M.D.
C. Kenneth and Dianne Wright Distinguished Chair in Clinical and Translational Research: Neurology: A. Gordon Smith, M.D., F.A.A.N.
Florence Neal Cooper Smith Professorship in Sickle Cell Disease Research: Wally R. Smith, M.D.
Endowed Chair in Hepatology: Richard K. Sterling, M.D.
Walter Hans Carter, Jr., Professorship in Biostatistics: Shumei S. Sun, Ph.D., FAHA
Joan Massey Endowed Chair: Claudia M. Testa, M.D., Ph.D.
Edwin L. Kendig, Jr., M.D. Distinguished Professorship in Pediatric Pulmonary Diseases: Judith A. Voynow, M.D.
Ernst and Helga Prosser Professorship in Physical Medicine and Rehabilitation: William C. Walker, M.D.
Edward S. and Elizabeth W. Hirschler Endowed Professorship in Neurosurgery: John D. Ward, M.D.
Taliaferro-Scott Professorship in Internal Medicine: Christopher M. Wise, M.D.
W. Robert Irby Professorship: Christopher M. Wise, M.D.
C. Kenneth and Dianne Wright Distinguished Chair in Clinical and Translational Research: Population Health and Health Equity: Steven H. Woolf, M.D., M.P.H.
*Some School of Medicine faculty members hold endowed positions housed in other university schools and centers.
posted February 2020
Endowed Fellowships
Recent biomedical discoveries have opened doors to unprecedented promise for medical research and human health.
In addition to promoting better patient care, these research endeavors provide our trainees the chance to preview the future of medicine as they study with faculty who are generating tomorrow's advances in today's clinics and laboratories.
Graduate student or postdoc fellowship: $250,000
Department Fundraising
The Office of Medical Philanthropy and Alumni Relations, along with the MCV Foundation, assist the school's departments in building relationships with their house officer alumni and grateful patients. In recent years, departments and divisions of the medical school have benefited from the generosity of their alumni and patients, many of whom have supported research funds, lectureships, fellowships and professorships.
If you are interested in supporting the work of a particular department or division of the medical school, or you would like more information about the fundraising efforts or staff dedicated to a particular department or division, please contact the Office of Medical Philanthropy and Alumni Relations at 804-828-4800 or 800-332-8813.