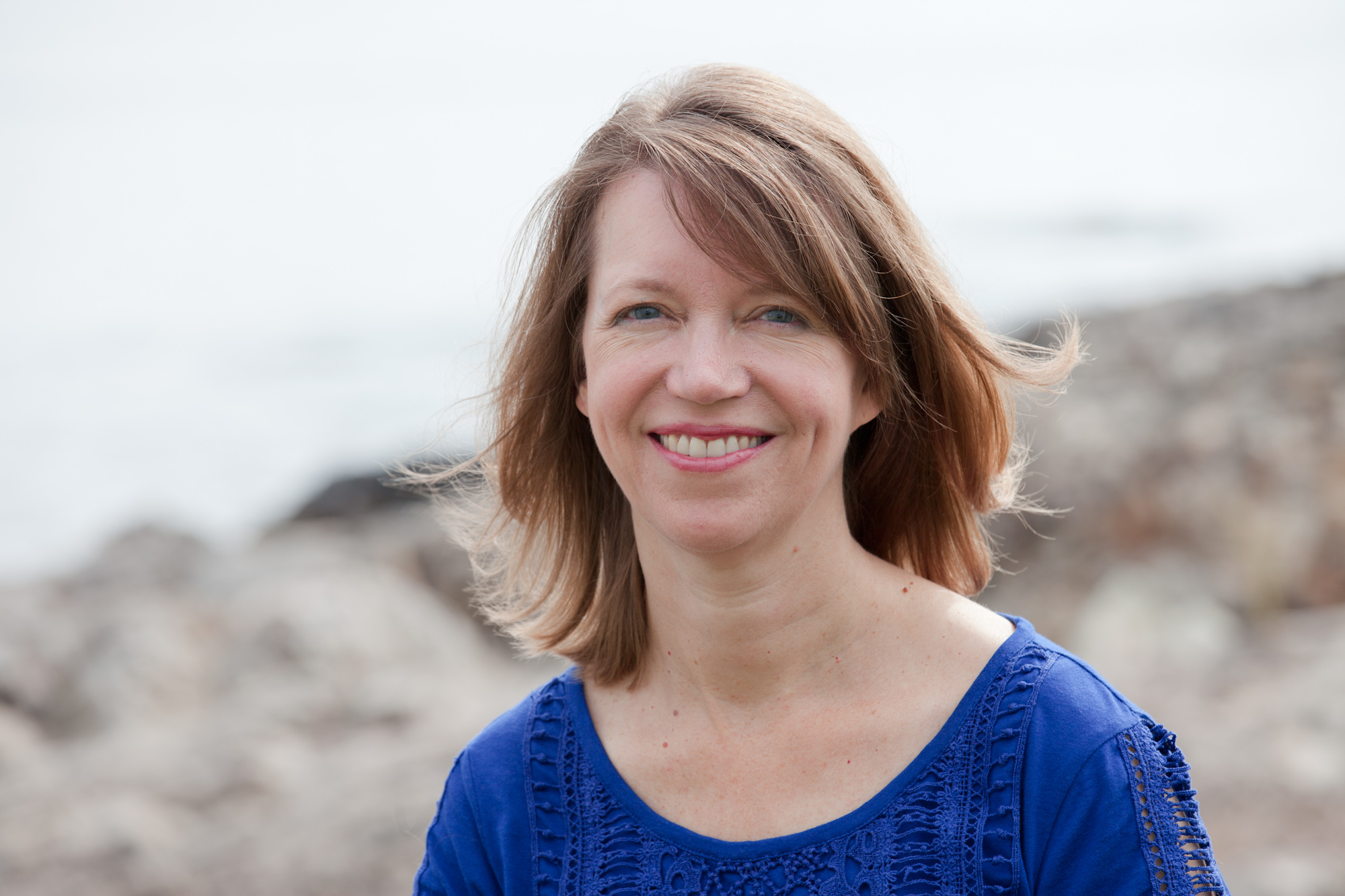 When she's not working on worldwide clinical trial research for patients with sickle cell disease, Julie Lekstrom Himes, M'89, can be found searching for different answers — about the characters she creates and the stories she tells as an award-winning author. Photography by Lou Goodman
Embarking on a career in clinical research made sense to Julie Lekstrom Himes, M'89. Research served as a way to get at the core of a problem, whereas, for her, clinical medicine left too much unresolved.
"Humans are very complicated creatures. There's still so much we don't know," she says. "I wanted to have more granular knowledge about what was going on with a disease. That attracted me to more basic research, where I got to ask those kinds of questions and design the experiments to try and find the answers. That became compelling to me to pursue."
Himes now serves as an executive medical director at Vertex Pharmaceuticals, where she conducts clinical research to test the safety and efficacy of CRISPR technology and genomic editing in diseases such as sickle cell. Currently, she works to design and execute the clinical research trials to evaluate the safety and efficacy of genomic editing approaches. She supports the 14 global investigational sites on the interpretation of the protocol and the review and evaluation of study data.
"We hope this therapy will reduce the severity of their disease," she says. "It's kind of an exciting phase."
She's compelled to answer questions on another front as well. Questions that confront characters she creates — as an award-winning author — and the worlds they inhabit.
Himes has loved to write since she was a child, but did not really take it seriously until she moved to Boston about 15 years ago. There, she began taking fiction writing classes at a local writing center. After several of her short stories were published in literary magazines such as Shenandoah, The Florida Review and Fourteen Hills, she thought she'd try writing a novel.
"So, the question was, 'What am I going to write about?'" she remembers.
The answer came from her father-in-law, who traveled frequently to the Soviet Union and later Russia. Returning from a trip, he brought Himes the book, "The Master and Margarita" by Mikhail Bulgakov, who is sometimes called the Russian Gabriel Garcia Marquez, and told her to read it.
"And I loved it," she says. "It's a wonderful book."
She enjoyed it so much that she started reading more about Bulgakov and his life as a physician. That's when the subject of her book came into focus. When she read his collection of short stories, "A Country Doctor's Notebook," it felt like something she could have written as a medical student.
"Bulgakov, as a young physician, isolated in the wilds of remote Russia in the early 20th century, seemed just as insecure as every medical resident — wanting answers, afraid his patients wouldn't do well — or worse, that he wouldn't know what to do for them," she says. "When I read that, I heard his voice in my head. I felt like I could do this. That was enough to get me to take the next step and try to write the novel."
Like the professional researcher she is, Himes dove in by reading everything she could about Russian history, dating back to 800 A.D. After nine months of immersing herself into all things Russian, she began writing "Mikhail and Margarita," turning the famed author into a character in her novel that's set in Stalin's Russia.
"I felt like I could speak with sufficient authority and that I could trick myself into writing it, which is what I think a lot of writers do," she says. "Write until you feel that you're not quite the imposter that you are."
"Mikhail and Margarita" was published by Europa Editions in 2017 to favorable reviews, and earned the Center for Fiction's First Novel Prize for that year. Himes set off on a book tour, gave numerous readings and was interviewed by many media outlets, including NPR.
"It was a lot of fun to go out and read to people and talk to people and answer questions and hear their thoughts about the book," she says.
Himes now has finished her second novel, which she hopes will be published in early 2021. Reluctant to talk about the plot, she does say it has a medical bent and takes place in the United States, and is completely different from her first book.
When explaining why she enjoys writing, she could just as easily be describing what she relishes about performing research.
"It helps me understand a part of the world that I'm trying to understand, the question I'm trying to answer," she says. "It's a chance to take the negative qualities of the negative events in life and transform them into something that perhaps makes a little more sense or perhaps is redemptive in a way."