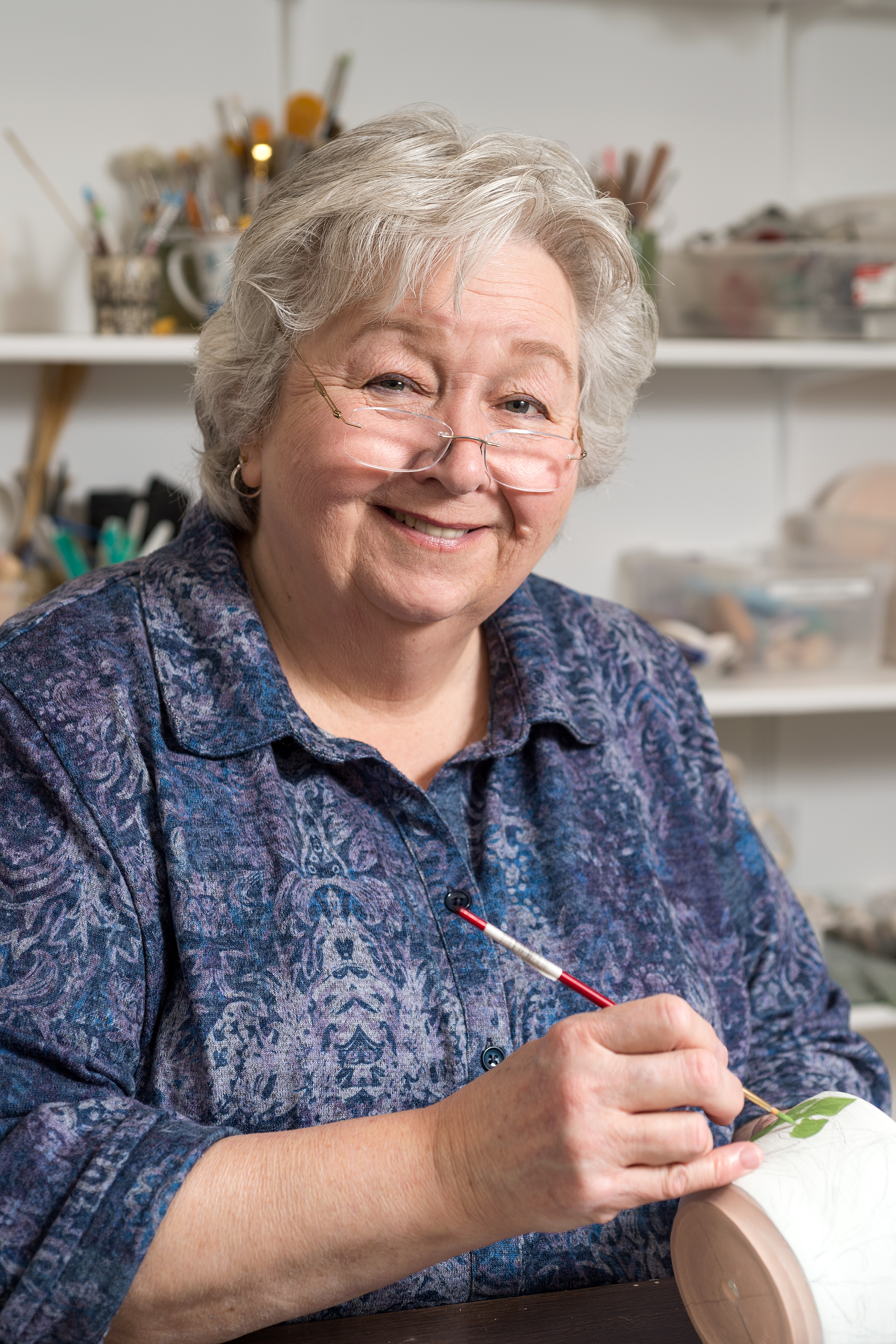 Karen Hermansen, M'76
For 16 years, Karen Hermansen, M'76, has pursued an exacting art form, one that reaches back to the Middle Ages, flourished in the Renaissance, and today is kept alive not only in the Italian town where it originated but also by a small, devoted group of artists in the Washington, D.C., area.
What inspires their passion are colorful, handpainted ceramics in a style known as "Castelli" after the Italian town where, centuries ago, Benedictine monks introduced local residents to the practice. Today, Castelli ceramics are world famous, held in collections including the Metropolitan Museum of Art in New York, the Louvre in Paris and the Hermitage in Russia.
The most famous Castelli ceramics are from the Renaissance era, Hermansen notes. They often featured landscapes and told stories based in mythology or other narratives. At the Casa Italiana Language School in Washington, Roberto Paolinelli instructs Hermansen and her fellow students in the Castelli style. Paolinelli, who trained in the Castelli region, "is a very strict teacher," Hermansen says, "and he teaches in that very specific style."
Hermansen has loved art her whole life. While working on her bachelor's degree at VCU School of Pharmacy, she says, "My initial plan was work for six months, then go to Paris and study art for six months, then go back and work another six months."
Instead, when she graduated in 1972, she continued on to medical school. "I truly love school," Hermansen says. "And once I got into pharmacy school, I realized I wanted to know everything I could learn about medicine."
Now retired, she practiced as an ENT in Fairfax County, Virginia, for 35 years. "I loved doing surgery," she says. "It is just like art — it is so creative. And I loved trying to figure out what a patient's problems were and then trying to fix them."
This story was published in the fall issue of 12th & Marshall. You can find the current and past issues online.
And art was a complement to her work. In her practice, she says, "I felt that I was trying to do things in a creative way every day." With patients, she would often draw quick sketches to help explain the structure of the sinuses or demonstrate a surgical procedure.
It was a patient who, more than 15 years ago, suggested Hermansen should join her in "this Italian painting class," a fateful invitation that would launch a new artistic passion. Hermansen has since traveled to Italy with Paolinelli and others in her class to visit the Castelli region and study ceramics painting in Florence.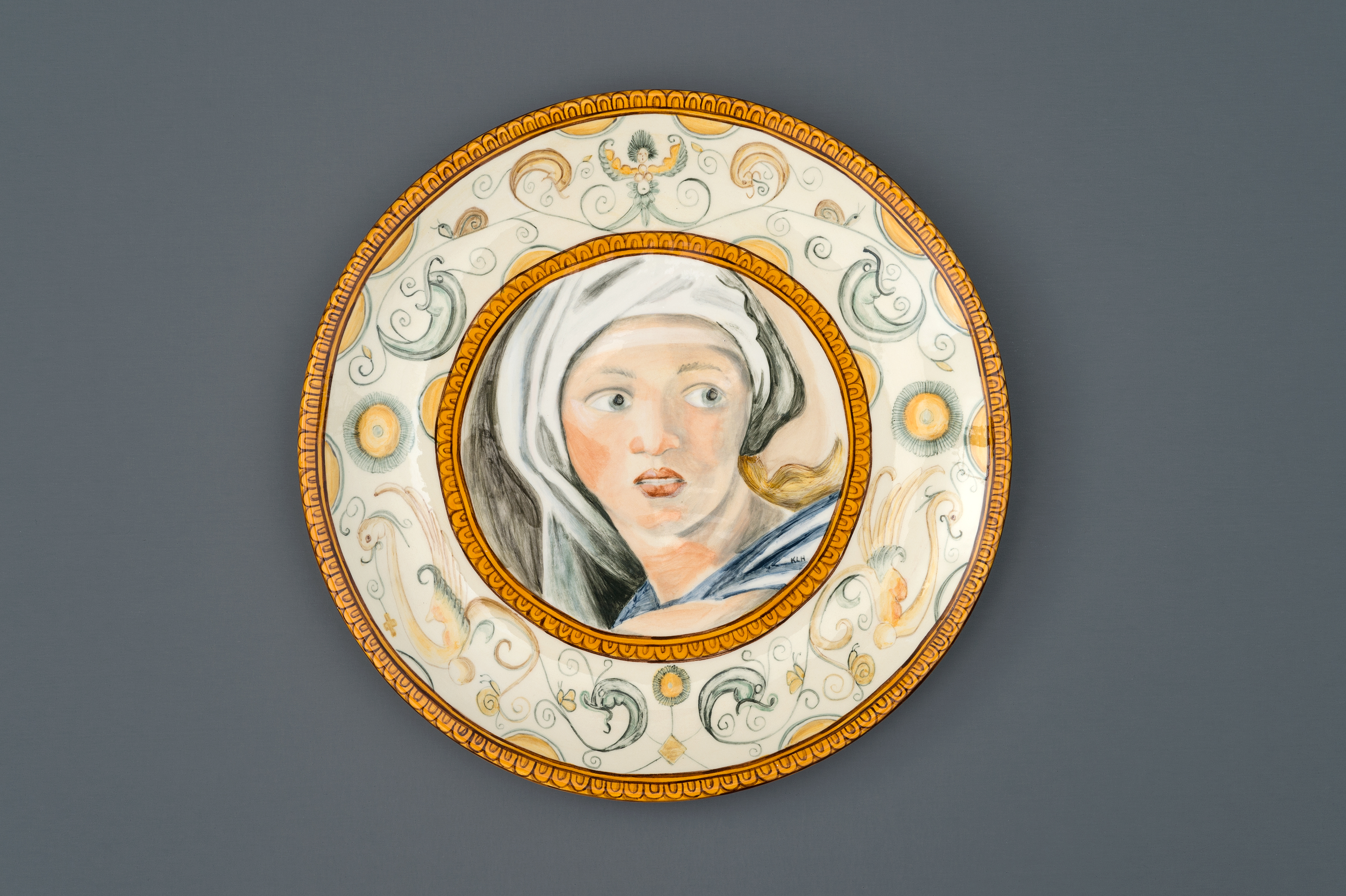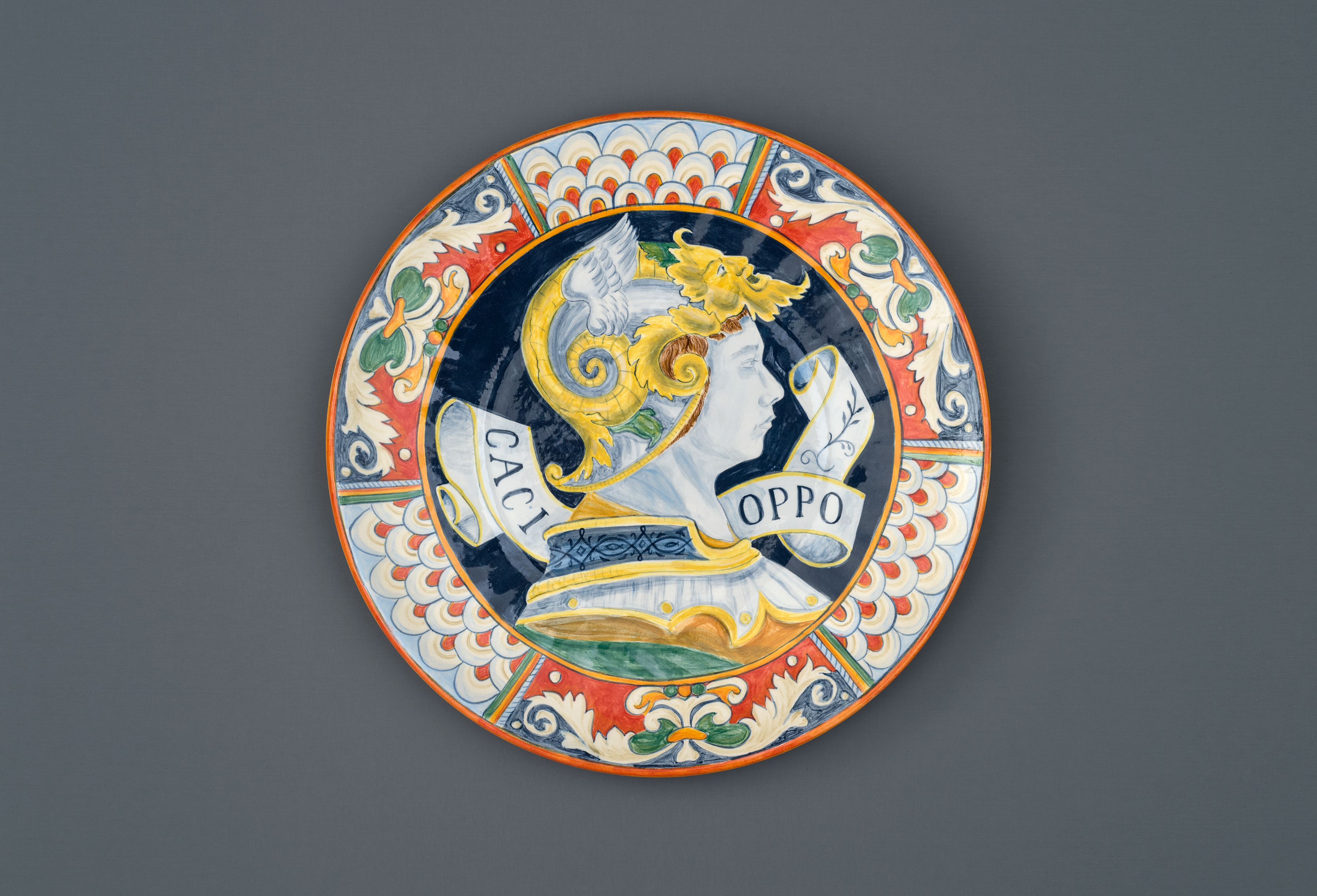 Though she continues to enjoy producing traditional Castelli-style work – mostly on plates, platters and bowls – Hermansen also has been developing her own voice as an artist in this medium.
She creates original works that include exacting botanical illustrations, birds, animals and portraits featuring family members painted in Renaissancestyle costume. One of her favorite pieces is a rendering of Michelangelo's Delphic Sibyl from the Sistine Chapel, surrounded by an ornate border.
Hermansen recently started studying how to make ceramic pieces, too. "If I want to exhibit in a gallery, I need to actually make the plates and other objects that I paint," she says. "So for the past two years I have been taking throwing classes.
"There is so much to learn — it is another whole world."
You can find some of Hermansen's work on Instagram at @karen_hermansen