Department of Radiology chair elected president of medical education leadership society
Ann Fulcher, M.D., will serve a year-long term as president-elect of the Society of Chairs of Academic Radiology Departments and will be sworn in as president in fall 2024.
---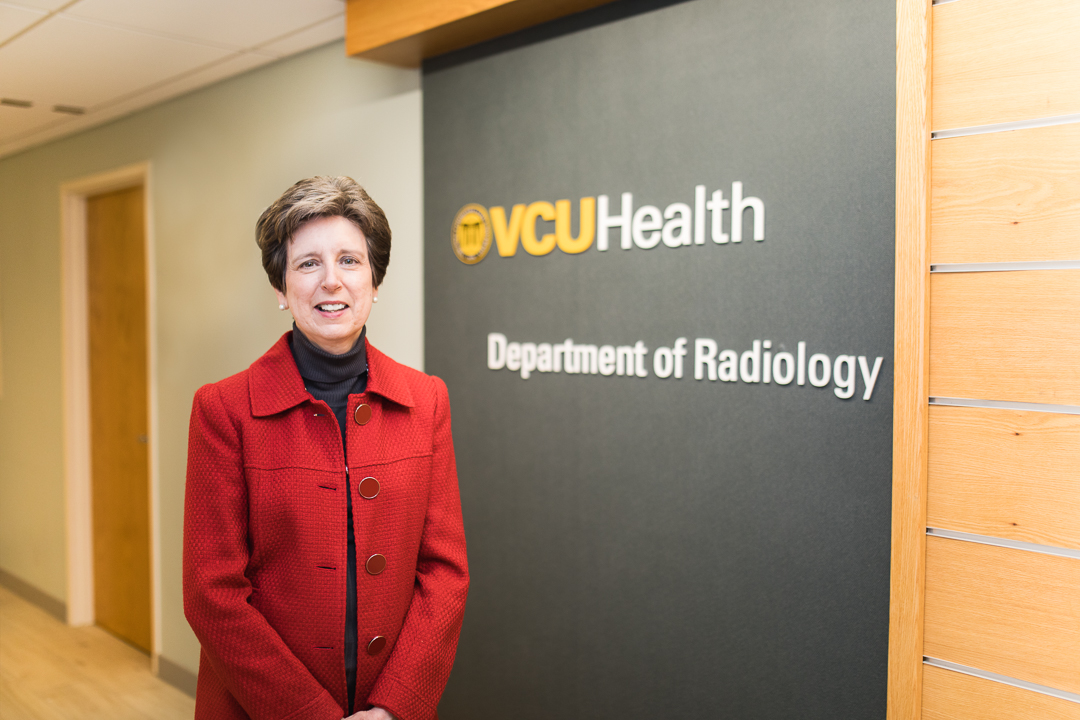 ---
Department of Radiology chair and professor Ann Fulcher, M.D., has been named president-elect of the Society of Chairs of Academic Radiology Departments (SCARD). Her term as president will begin in October 2024.
Founded in 1966, SCARD is dedicated to advancing the field of radiology, developing new methods for educators and addressing challenges in the specialty. Fulcher will be the third woman in the organization's history to hold the presidency.
"It's a wonderful way for me to represent our department, our medical center, our health system and our university," Fulcher said. "When you take on a national level leadership role, you're carrying the banner of your institution."
Fulcher, who became radiology chair in 2003, joined SCARD the same year. Prior to becoming president-elect, she has served on the society's board of directors in several roles, including treasurer and secretary.
SCARD's flagship event is its annual fall meeting, at which academic radiology chairs and administrators meet to discuss advancements and challenges in the field. Fulcher will be sworn in as president at the society's 2024 annual fall meeting, hosted in Nashville, Tenn.
"Dr. Fulcher is a leader in her field and in our School of Medicine community," said Arturo Saavedra, M.D., dean of VCU School of Medicine. "This national role is not only an honor for Dr. Fulcher, but also underscores the depth and quality of our outstanding faculty. I know Dr. Fulcher will serve SCARD with the same distinction she brings to her leadership role at the School of Medicine."
In her new role, Fulcher will organize the annual meeting and guide the board in identifying the group's advocacy priorities and other activities. Current issues the organization is addressing include the implementation of artificial intelligence in the field and labor shortages among radiologists and radiologic technicians.
"I want to create a process where we are more of an organization that creates a path forward for academic radiology," Fulcher said. "I want to look at an issue and say 'Okay, we've talked about it, but what are we going to do to make a difference?'"
Fulcher is a VCU School of Medicine alumna, and as a recipient of the Health Professions Scholarship Program military scholarship, she served in the U.S. Air Force after her diagnostic radiology residency. Having served as chair of the Department of Radiology since 2003, Fulcher is also the director of the Enterprise-wide Radiation Safety Program and director of the Enterprise-wide Imaging Safety and Compliance Program.
---
Send us your stories!
The School of Medicine communications team is always looking to highlight student success, faculty achievement, cutting-edge research and innovative initiatives around the MCV Campus. If you have an idea for a story, please submit your pitch to laura.ingles@vcuhealth.org.