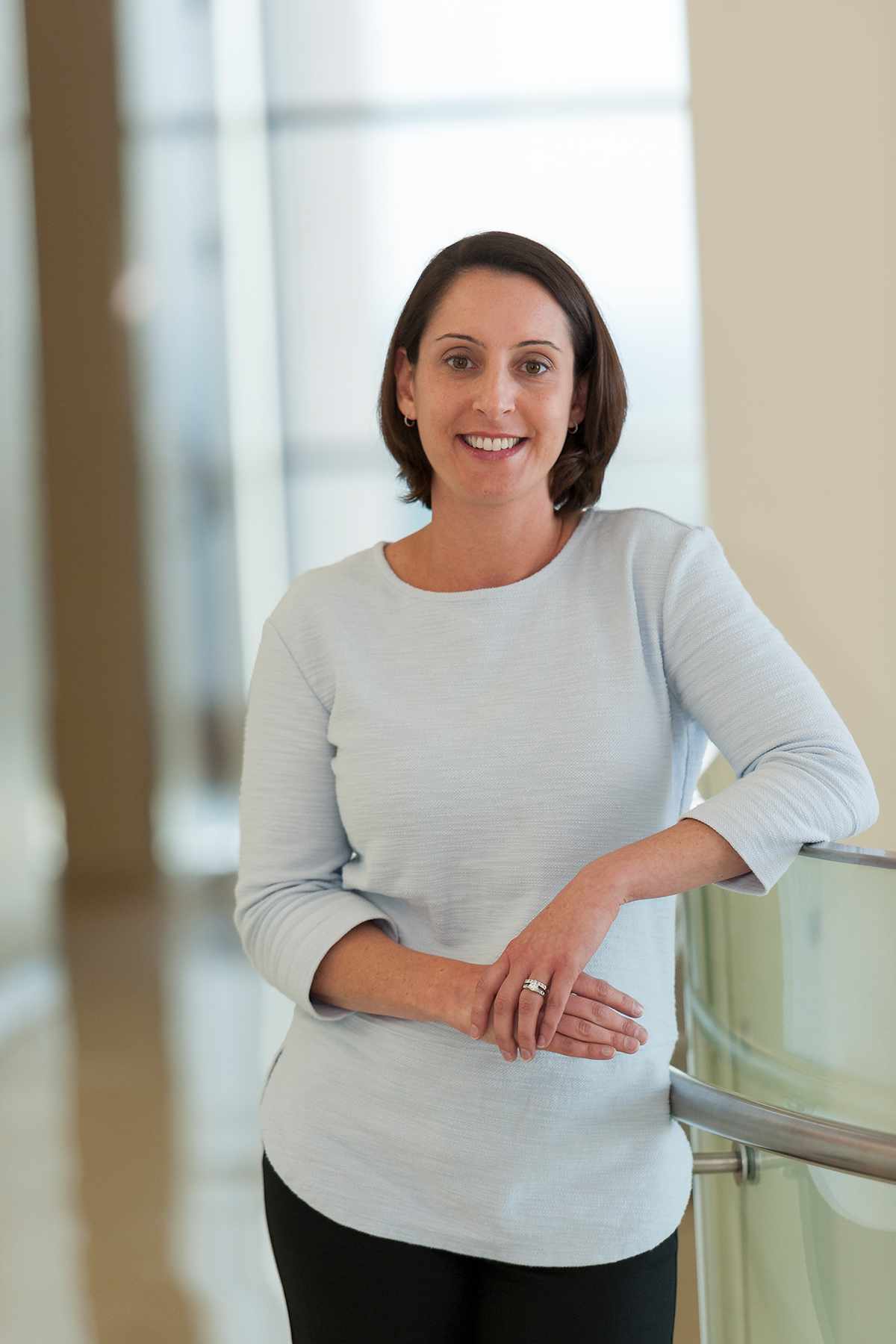 Enrique Gerszten, M.D. Faculty Teaching Excellence Award
Dr. Beth Rubinstein came to VCU as a medical student, graduating with AOA honors, and she completed her Internal Medicine Residency and Rheumatology Fellowship at VCU, as well. She is Associate Professor in the Division of Rheumatology, Department of Internal Medicine, and she serves as the Course Director for the Applied Medical Sciences Movement Course in the MS2 Curriculum, as well as a faculty supervisor/mentor for the Practice of Clinical Medicine longitudinal course. Dr. Rubenstein also teaches in the Rheumatology/Connective Tissue Diseases Clinic.
In the recent M.D. curriculum redesign, the new interactive teaching space and focus on engaged learning approaches required changes, and Dr. Rubinstein assumed leadership for coordinating a four-week course to integrate Gross Anatomy, Pathology, Histology, Pharmacology, Orthopaedics, Physical Medicine and Rehabilitation, Rheumatology, and Dermatology. She worked with faculty to merge basic science material, critical thinking, and basic clinical reasoning using "clicker questions," clinical vignettes, three Team-Based Learning (TBL) modules, annotated texts to emphasize key concepts, and a knee effusion workshop. Her ability to work with such a large team to plan the new curriculum, her attention to detail and her emphasis on student comprehension has been evident. "Many students reported in their evaluations that they felt that the material she presented would stick with them throughout medical school and that they would be able to identify many of the rheumatologic diseases in person. Regardless of what teaching modality she adopted, she was passionate, charismatic, and welcoming," report the M'19 MS2A Curriculum Representatives, Jacob Hall, Sudhinder Koushik, Kenneth Lim and Vivek Pandrangi.
One reason that Dr. Rubinstein is such an effective educator is that "it was very clear that she had taken the time to understand the learning process we go through as students learning this material for the first time," explains Rakhi Melvani, M'18. "The clear sense of direction Dr. Rubinstein provided was evident." As Rheumatology Fellow Sumeja Zahirovic, M.D, says, "Dr. Rubinstein never leaves me tired or bored. If anything, I feel even more energized and wanting to learn more!"
Josna Haritha, M.D., M.P.H., former resident, describes Dr. Rubinstein's clinical teaching style, "She has a knack for teaching on the go. For example, outside of a patient's room, she concisely goes over a differential diagnosis . . . we go into the patient's room and experience the lecture we just received. She has exemplary bedside manner and effectively uses the time with the patient to demonstrate pertinent physical examination findings."
Consistently voted a "Top Doc" in Richmond Magazine, Dr. Rubenstein was featured as a "Top 40 Under 40" by Style Magazine in 2015. Dr. Rubinstein received the Department of Internal Medicine Clinical Service Award in 2008 and the Faculty Honors Award in 2005, along with consecutive Best Teacher Awards from her medical students. Her teaching expertise extends to professional colleagues in her role as a question writer on the American College of Rheumatology CARE (Continuing Assessment, Review, Evaluation) 2016 CME/MOC module, and her co-authorship of a joint effusion workshop curriculum published as a teaching resource in AAMC's MedEdPORTAL.
"In 2013 she completed the Stanford Teaching Course, showing her dedication to the craft of teaching and desire for continuous improvement. To me, this type of behavior serves as a role model to other educators; despite winning awards for teaching excellence and already excelling in her role as a course director, Dr. Rubinstein elected to do additional work to improve her effectiveness," comments colleague Susan D. Roseff, M.D., Professor of Pathology, Chair, Division of Clinical Pathology, and 2014 Gerszten awardee.
In summary, "Her caring, giving manner and enthusiasm reminds me of the way that Dr. Gerszten teaches," states Susan R. DiGiovanni, M.D., Interim Senior Associate Dean of Medical Education and Student Affairs and Professor of Internal Medicine.