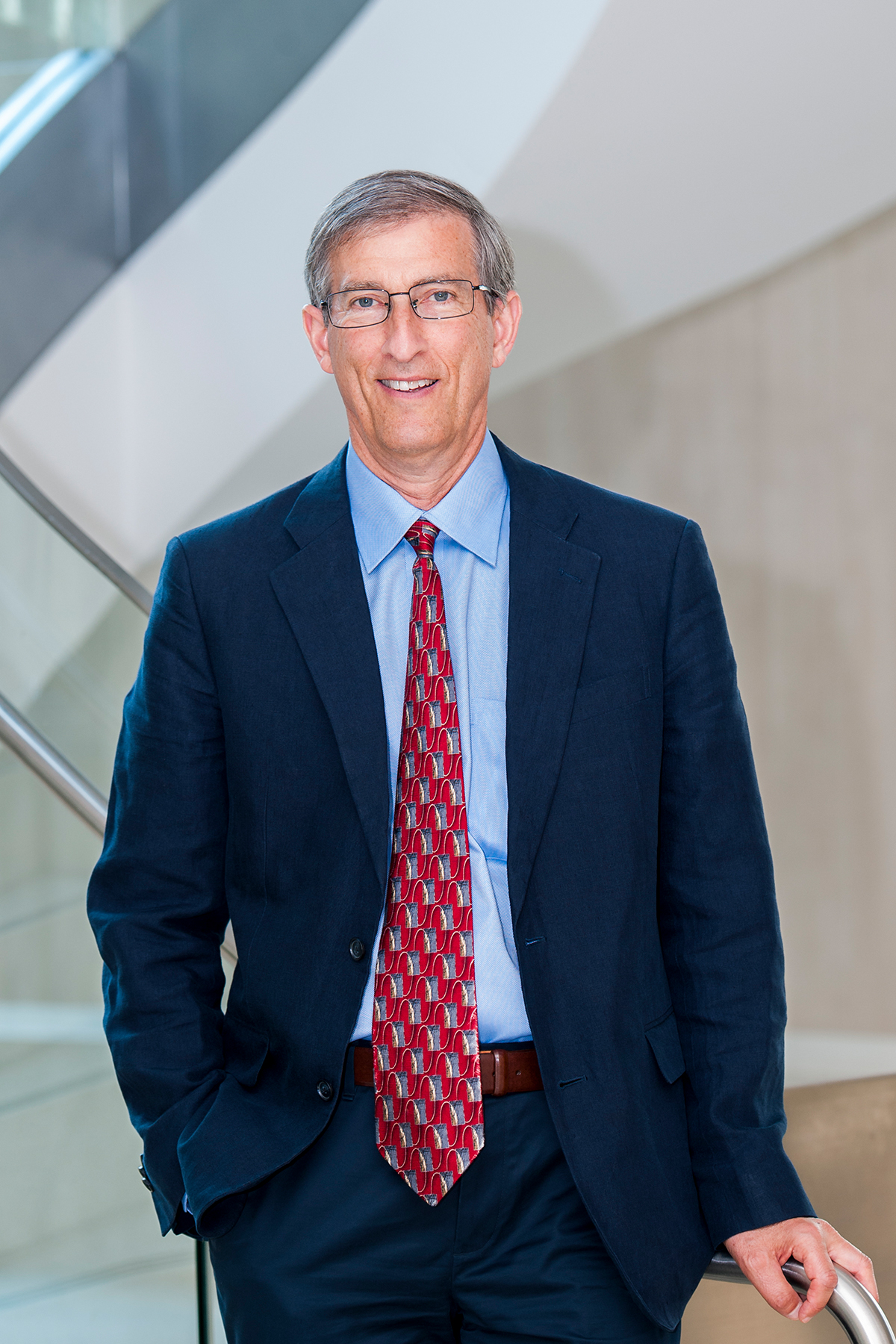 Irby-James Award for Excellence in Clinical Teaching
"Dr. Levy has a teaching reflex which is elicited by just about any patient, whether in person or simply discussing the case after the fact." (resident evaluation)
James Levy, M.D., Staff Physician, Endocrinology and Metabolism, McGuire Veteran's Affairs Medical Center, and Professor of Medicine, VCU Internal Medicine, joined the VCU faculty in 1987. Since then he has taught a generation of clinical learners who are providing better care to their patients because of Dr. Levy's influence.
"What truly makes Dr. Levy the ideal clinician, teacher, and mentor go beyond the teachings of endocrinology. As a clinician, he is thoughtful, caring, and patient-centered, always teaching and demonstrating the highest quality care. As an educator, he is genuine, non-intimidating, collegial, altruistic, and caring towards each and every individual trainee," states former VCU medical student, resident, and fellow Jeffrey Sicat, M.D, FACE, Virginia Weight and Wellness.
Colleague Stephanie Call, M.D., M.S.P.H., Professor and Associate Chair for Education and Residency Program Director, VCU Department of Internal Medicine, explains, "He is a master clinician, role modeling excellence in patient care, fierce patient advocacy, ideal patient communication skills, and the values of our profession. He not only holds himself to very high expectations in the clinical arena, he challenges his learners to strive to reach the same high bar. He creates a positive but stimulating learning climate in his work in both the inpatient and the ambulatory arena. He has a talent for being able to teach to many levels as he interacts with students, residents and fellows."
"His eagerness to take time to educate students, staff, and patients in a manner that makes it easy to learn is impressive," states McGuire VAMC clinical pharmacist Karen Tisdel, PharmD, BCPS, CDE. "There is not a hint of superiority from him. He treats everyone with a respect that leaves us feeling a valued member of his team."
Dr. Levy's learners most definitely include his patients. "Clinical endocrinologists cannot be successful unless they are teachers at heart because the majority of our patients must come to understand their disease. Unlike some diseases where patients can take a medication and go on with their life, endocrine issues like diabetes and obesity require that they truly learn about their disease and the management steps they need to take to truly control the problem. Watching Jim explain things to patients in ways they can understand taught me not only how to do the same thing, but of the importance of this in clinical practice," states former fellow Ben Phillips, M.D., Virginia Endocrinology.
His clinical teaching extends to colleagues across the U.S. Dr. Levy participates in the SCANECHO program (a telehealth-CME combination) and consults electronically with other providers. "His scholarly approach to telehealth and electronic consultations teaches referring clinicians beyond the specific patient, helping them gain expertise," says Phillip E. Tarkington, M.D., Chief, Health Informatics and Telehealth, McGuire VAMC.
Former medical student Stephanie B. Mayer, M.D., M.H.Sc., Assistant Professor, Division of Endocrinology and Metabolism, Director of the Women's Health Track, VCU Internal Medicine and McGuire VAMC, describes Dr. Levy's clinical teaching very eloquently: "Jim helps learners grow. Like an expert gardener, he seems to plant the seeds, nurture the germinating young sprouts, provide necessary shelter when needed, and furnish stable props of knowledge on which to secure a hold, while allowing his crop of medical students, residents, fellows, and junior colleagues to flourish on their own. Jim helps to cultivate these basic, growing, skills, medical, intellectual, and personal, and establishes the necessary self-confidence, tempered with humility and due respect, for the awesomeness that is the pathophysiology of endocrine disease to shape his learners into better clinicians and human beings.