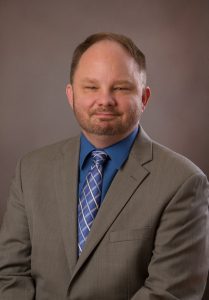 Leonard Tow Humanism in Medicine Award
Since coming to VCU in 2015, Dr. Joel Moll, Associate Professor and Residency Program Director, Department of Emergency Medicine, has had a significant impact on our residency training, our support for residents, and in strengthening our commitment to inclusiveness and compassionate care for all members of our community. His Department Chair, Joseph Ornato, M.D., Professor of Emergency Medicine, describes him as an "educational, moral, and humanistic powerhouse." In the words of another colleague, he "personifies humanism in medicine."
Dr. Moll received his M.D. from Ohio State University COM (magna cum laude) in 1994, and completed his residency in Emergency Medicine at Carolinas Medical Center. He then served as a Senior Instructor at Case Western Reserve University and Consultant
Physician at the Cleveland Clinic Foundation (OH). From 1999-2010 he gained experience as a community hospital emergency physician, ultimately serving as Chief of Emergency Medicine at Cleveland Clinic Florida (Naples) and Assistant Professor and Medical Director for the Shands University of Florida in Gainesville.
From 2010-13, Dr. Moll was on faculty at Emory University, where he served as Director of Clinical and Academic Integration and director of their Emergency Medicine Administration Fellowship and in 2011, he was promoted to the role of Assistant Residency Director. At Emory he was awarded the 2011 Patient Satisfaction and EMS Advisor of the Year Awards. Dr. Moll joined the University of Michigan Emergency Medicine faculty as their Associate Emergency Medicine Residency Director in 2012 and served there until we successfully recruited him to VCUHS in early 2015. During his time at the University of Michigan, he completed their Medical Education Scholars Program.
Dr. Moll is a member of The Society of Academic Emergency Medicine (SAEM) Sex and Gender in Emergency Medicine Interest Group at the national level and has authored a chapter, "Lesbian, Gay, and Bisexual Patients: Caring with Quality and Compassion" in the new textbook Diversity and Inclusion in Quality Patient Care. For the last 3 years he has served as the SAEM Academy of Diversity and Inclusion Committee Chair and was appointed to serve on the SAEM Residency and Student Advisory Committee. Dr. Moll is so well respected by his peers that he was recently appointed as a national American Board of Emergency Medicine Oral Board Examiner.
Daily, Dr. Moll channels all of this experience into ways to best help residents learn and balance their personal and professional lives in a way to allow them to provide the best care possible to all patients. He serves as a medical student advisor for dozens of VCUHS students as well as for all emergency medicine residents. As colleague Harinder S. Dhindsa, MD MPH CPE, Chief of Emergency Medicine, states, "He is an extraordinary role model for the residents when it comes to providing compassionate, patient-centric care. Furthermore, his academic interest in providing appropriate care and educating healthcare professionals on the particulars of caring for members of the LGBTQ community is national in scope." Dr. Moll encourages his students and residents to reflect on their attitudes toward patients who might be typically considered "difficult" or "different" and how our clinical care affects that person.
Clinical care in the Emergency Department can be particularly unpredictable, stressful, and emotionally difficult. Dr. Moll helps his students, residents, and clinical colleagues to remember that balance in life is important to enable them to be ready to compassionately care for their patients. With the highest level of compassion and professionalism, Dr. Moll also has helped residents work through personal and professional situations that have included acute depression, disillusionment about career choice, and other personal crises.
We are honored to recognize Dr. Joel Moll's commitment to humanistic teaching and clinical care with the 2018 Leonard Tow Humanism in Medicine Award.