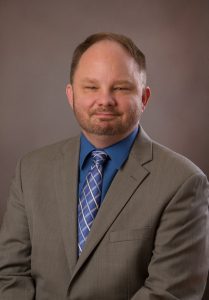 VCU/VCUHS Leadership in Graduate Medical Education "LGME" Award
"Program Director Award"
The nomination letter's third page is a scrawl of numerous handwritten signatures by all of the residents. The letter's content could not be more glowing. Using words like "esteemed," "valued," and "role model," the Emergency Medicine residents wrote that they "couldn't be happier to have [Joel Moll as their] program director." They implored this year's award selection committee to formally recognize the man who "has been known to personally call on residents to ensure they were healthy, mentally well and happy." Dr. Moll responds swiftly and decisively to his trainees' concerns. He has made resident wellness a priority, established an annual residency retreat, while at the same improving the quality of the program's didactics, bedside teaching, and scholarship. Despite Dr. Moll's national reputation in multiple areas and his extensive involvement in national, regional and local leadership, he remains visible and available to all – even reassuring one non-clinical colleague outside of his department late on a Sunday night about treatment for a cat bite.
The Chair of the Emergency Medicine Department, Dr. Joe Ornato writes, "Dr. Moll has been an educational powerhouse throughout his academic career. . . . Our students and residents absolutely love him and deeply respect his openness, integrity, knowledge, judgment, work ethic and sense of fairness." Prior to being recruited by VCU, Dr. Moll distinguished himself since the very beginning of his medical career by graduating magna cum laude from Ohio State University College of Medicine. He went on to serve with distinction at Case Western University, the Cleveland Clinic Foundation in Florida and Emory University, receiving numerous awards for teaching, advising and patient satisfaction. Dr. Ornato goes on to say that "Joel's perspectives on diversity are exceptionally important to the care of our patients in Emergency Medicine and he has been able to sensitively enlighten all of our students, residents, fellows, faculty and nurses in a way that fosters frequent, open dialogue amongst our providers and better care for all of our patients. In a remarkably short period of time, his efforts have truly enriched our educational and clinical programs and indirectly touched the lives of all of our patients."
Colleague and Chief of Emergency Medicine, Dr. Harinder Dhindsa, wrote about Dr. Moll's determination in the face of challenges such as helping trainees through personal and professional situations exacerbated by the sometimes heart-wrenching medical scenarios they witness. Each case was handled with professionalism and compassion; "a number of these individuals have reached back out after leaving to personally thank him for salvaging them from their severe situations." Associate Program Director for Emergency Medicine, Dr. Peter Moffett reiterates these praises writing that "Dr. Moll surpasses the expectations of any Program Director and has been [at VCU] much shorter than most." By inaugurating a resident Wellness Committee and an annual resident retreat, he has invested himself in ensuring resident wellness as a top priority and exemplifies his belief that "outside lives matter."
Dr Moll's geographic wanderings have made him a familiar and respected figure in the field. In the category of "small world" relationships, Dr. Sally Santen, MD, PhD, recently recruited Senior Associate Dean for Assessment, Evaluation and Scholarship, took obvious pleasure in writing a glowing letter of support for him. She first met him over a decade ago at Emory University and pegged him as a leader right away. Dr. Moll, she writes, "has many talents in education: teacher, mentor, leader, innovator, and sage." The health system and university are better for his presence and his impact on the field and learners will ensure his legacy for years to come. Hearty congratulations to Dr. Joel Moll – this year's winner of the Leadership in Graduate Medical Education award!