You can flip through the pages below, or click for a larger view. Please let us know what you think of our publication and what you would like to read about in future issues! You can send a message to MedAlum@vcu.edu or offer input via our online form.
Click here to view full screen
Fall 2019 Feature Stories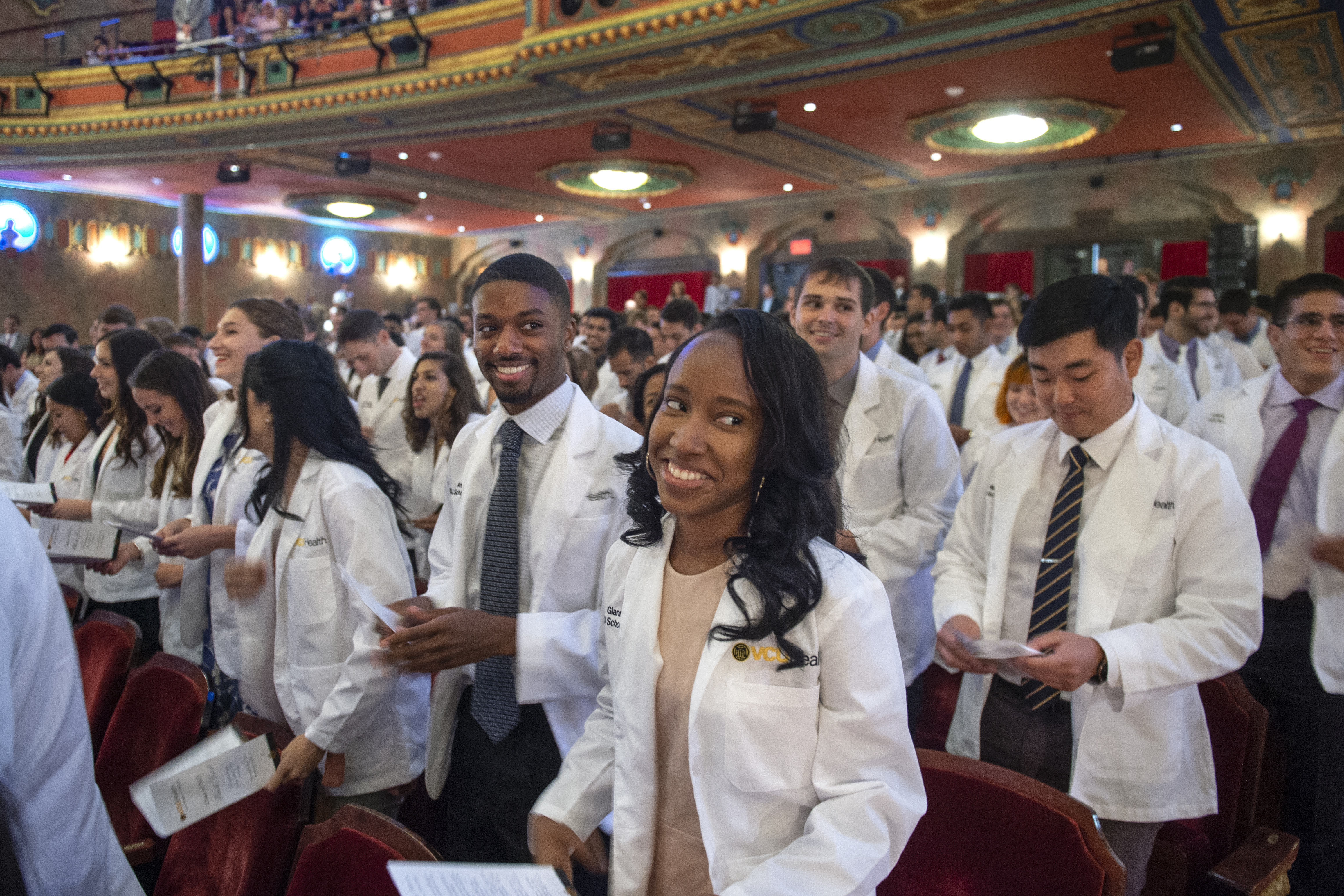 Class of 2023
Full coverage of the White Coat Ceremony including a photo gallery and fun facts about some of the new students.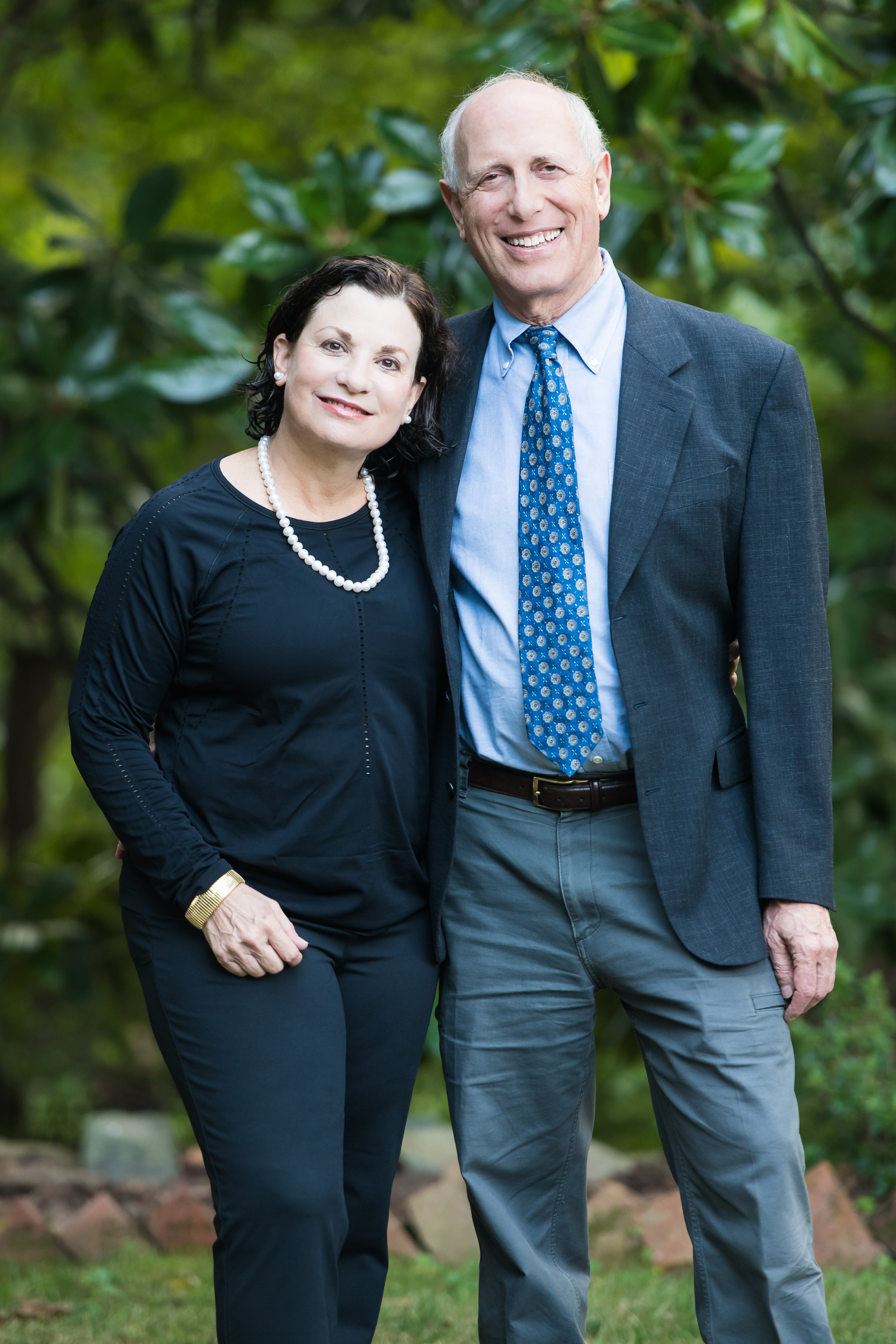 What Goes Around Comes Around - with Unexpected Benefits
Charitable gifts annuities: the Gift that Keeps Giving Back.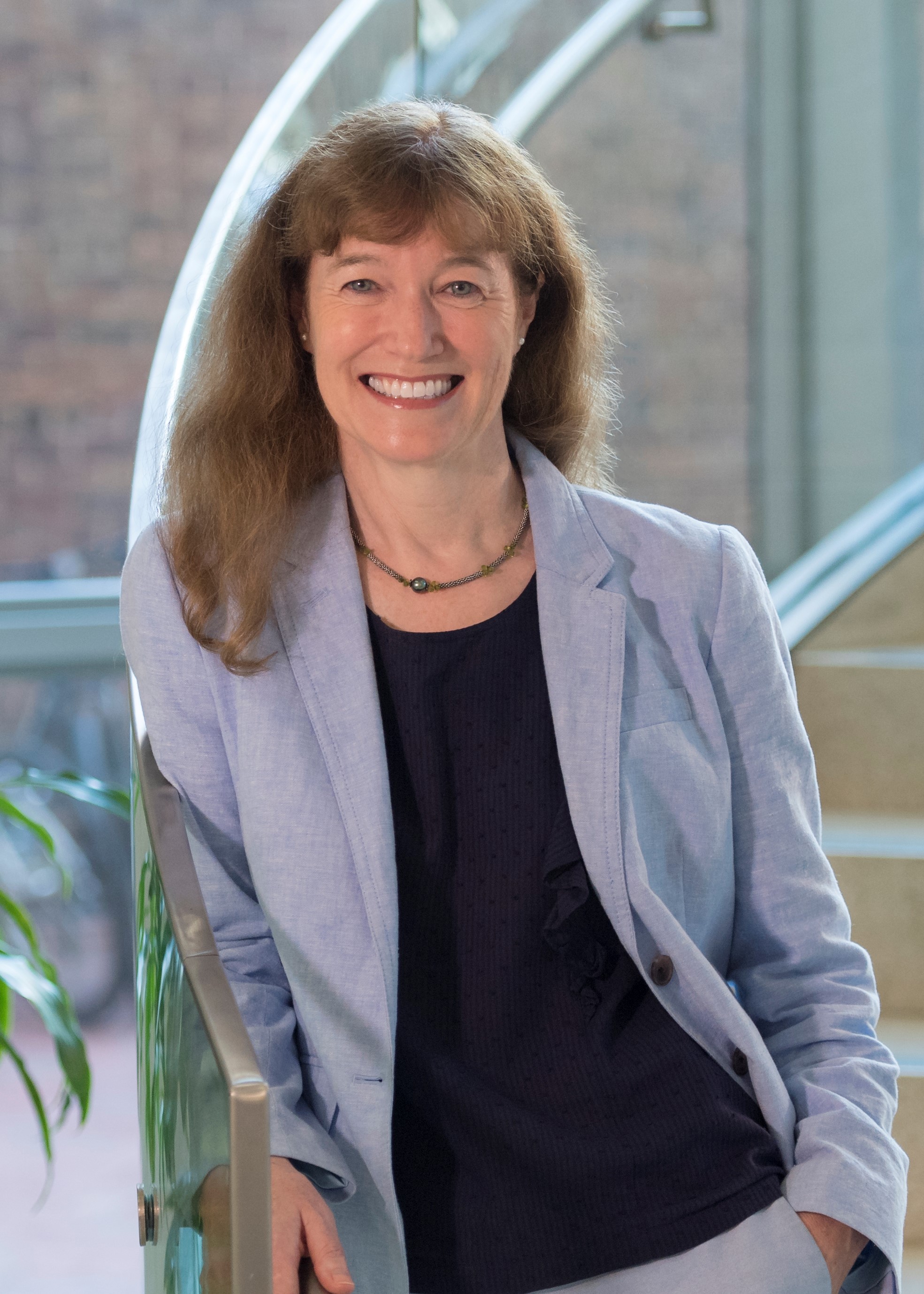 'An Incredible Honor'
Award-winning mentor, patent-holding physician-scientist Patricia Sime, M.D., is Internal Medicine's first female department head.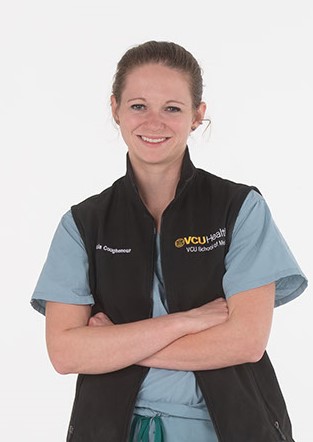 Music and Medicine: A Playlist for Life
"We should try to be well-rounded, happy humans who can take good care of their patients."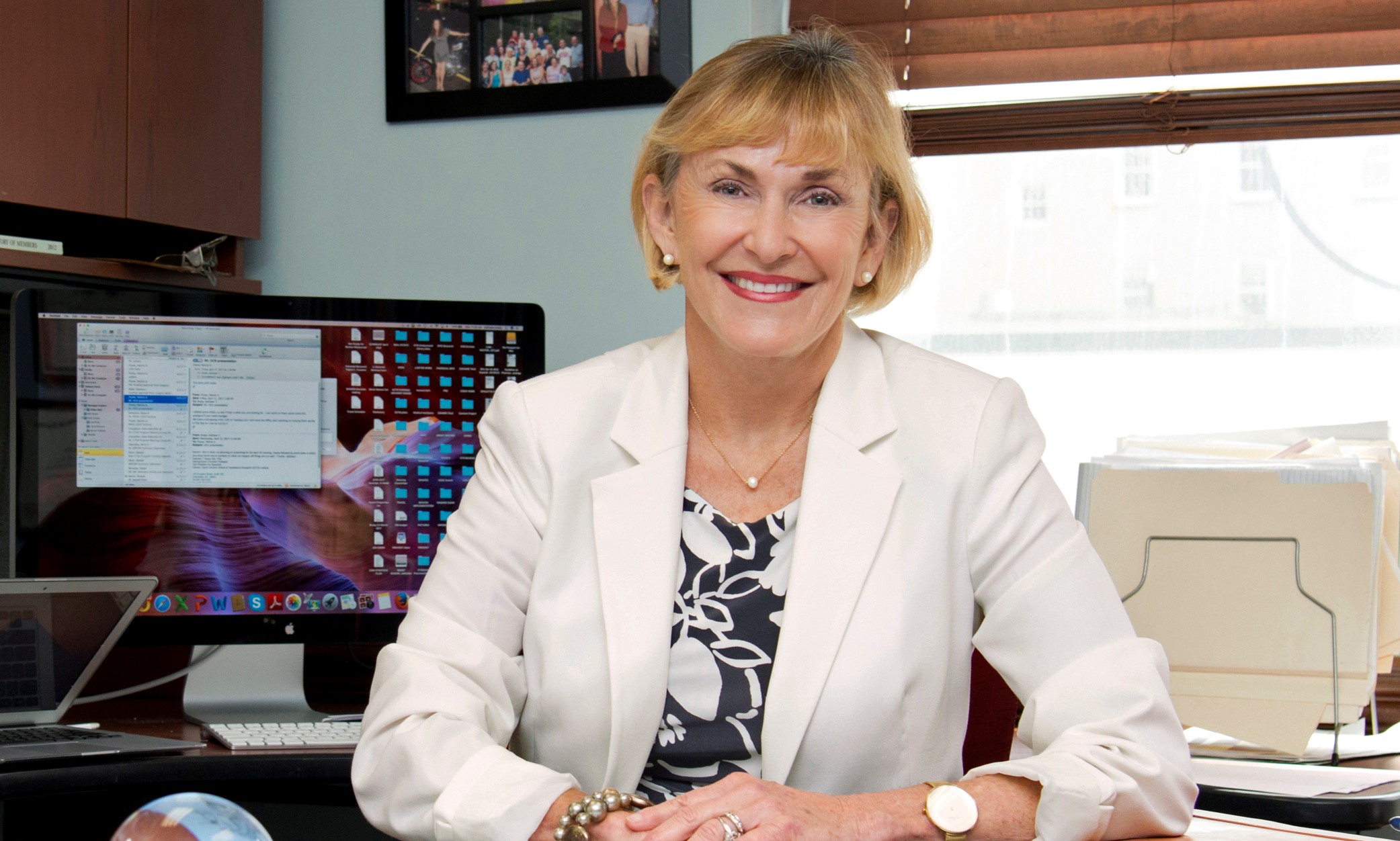 From Lab to Leader
Eminent scientist Kathleen Brady, M.D., PHD'81 (PHTX), was among first to bridge psychiatric and addiction fields.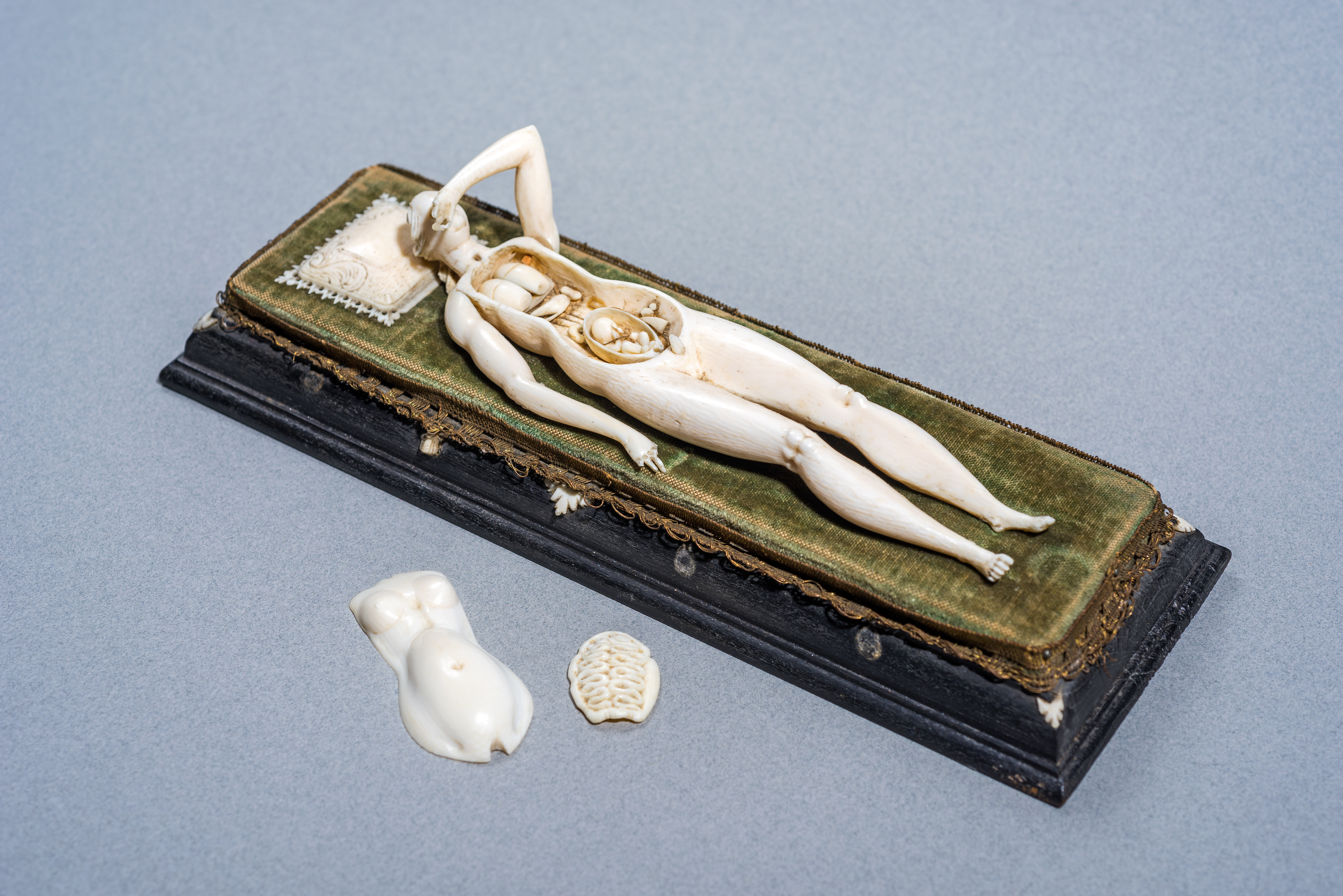 Piece of the Past
A highly intricate, ivory anatomical model with a "quirky curiosity," might remind you of the eccentrically Gothic cartoon characters created by filmmaker Tim Burton.
Through Your Eyes
Denée Moore has found her new pastime of knitting to be calming but says it also "helps sharpen your fine motor skills and allows you to see the bigger picture. That translates well to medicine. You can't just zero in on one part of the patient. You treat the whole person." behind the experience. It's a way to turn part of my life into something concrete."
With Alumni Support, 1838 Campaign is Realizing its Goals
Education debt is a heavy burden for medical students nationwide. The 1838 Campaign – where every gift is used to create medical student scholarships – is already making a difference. During the 1838 Campaign, 75 new endowed scholarships have been created and 42 existing endowed scholarship funds have increased in size through new gift commitments. The campaign will close on June 30, 2020. You can help make medical education more affordable.
The campaign is already helping students; read how:
Chandler Johnson, Class of 2023 | Armita Kabirpour, Class of 2020 | Derek Sheen, Class of 2020 | James Dittman, Class of 2022 | Abdul Ekiyoyo, Class of 2022 | Laurne Terasaki, Class of 2022