Master's Programs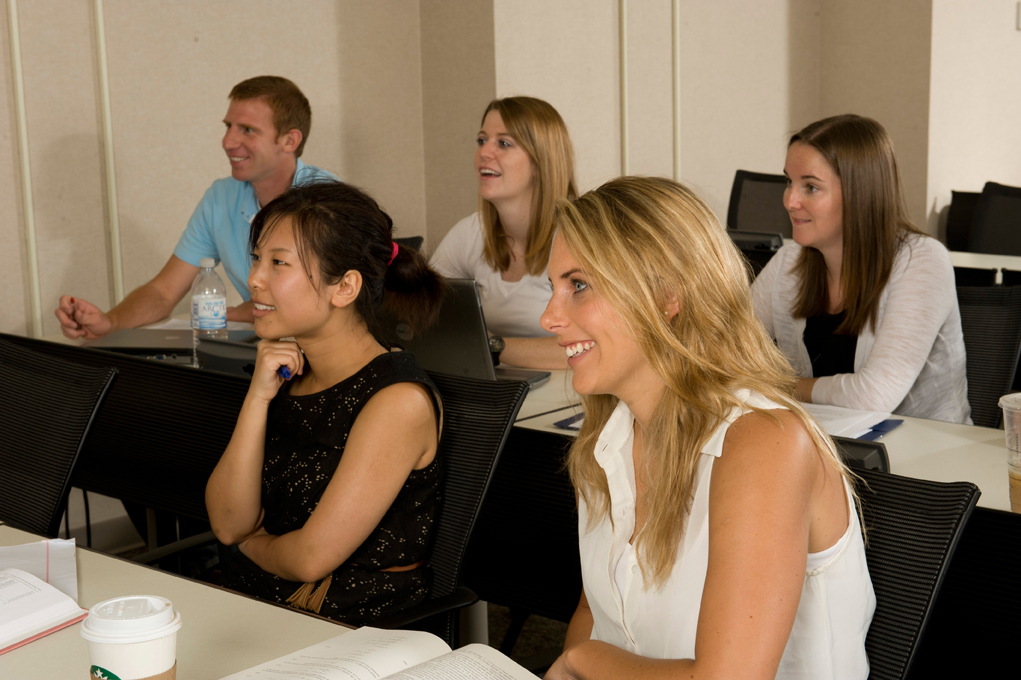 The VCU School of Medicine offers a wide range of Master's degree programs in research-based and applied biomedical sciences, public health and other areas. Master's students typically train under the guidance of faculty mentors and perform research or clinical work while taking advanced courses in a specific degree program. Most Master's students complete their degrees in 2 years. Graduates of our Master's programs can be competitive for further academic training (i.e. Ph.D. or M.D. Programs), or may pursue laboratory research positions in academia or industry, more clinically-oriented careers such as Genetic Counseling and Medical Physics, or job opportunities in education as well as other fields.
Training at VCU
"Regardless of what lab you decide to join, it seems as if everyone here is set on your success and making sure that you reach your goals."
View this video in fullscreen on Kaltura
How to Apply
Each M.S. program recruits students that are uniquely qualified and therefore each program has its own admissions process. Please contact each program below for more information on how to apply.
Financial Support, Tuition & Fees
Due to limited resources, M.S. students do not typically receive direct financial support. Please see VCU Student Accounting for the most recent information on tuition and fees. U.S. citizens and permanent residents should contact the VCU School of Medicine Financial Aid Office for information on financial aid.
VCU SOM Financial Aid Office
Contacts
Please contact the individuals below for additional information about each program or fill out our contact form.
Programs
Addiction Studies



Anatomy and Neurobiology




Biochemistry




Biostatistics




Genetic Counseling




Human Genetics


Medical Physics




Microbiology and Immunology
Pharmacology and Toxicology




Physiology and Biophysics



Master of Public Health




Contacts
Mary Loos, Ph.D.
Program Director
E-mail: meloos@vcu.edu

Kimberle Jacobs, Ph.D.
Program Director
804-827-2135
E-mail: kimberle.jacobs@vcuhealth.org

Tomasz Kordula, Ph.D.
Program Director
804-828-0771
E-mail: tomasz.kordula@vcuhealth.org

Yongyun Shin, Ph.D.
Associate Professor
Admissions Chair
E-mail: yongyun.shin@vcuhealth.org

Tahnee Causey, M.S., LCGC
Program Co-Director
804-628-4078
E-mail: tahnee.causey@vcuhealth.org

Rita Shiang, Ph.D.
Program Director
804-628-4083
E-mail: rita.shiang@vcuhealth.org

William Song, Ph.D.
Program Director
804-628-3457
E-mail: william.song@vcuhealth.org

Lisa Shock, Ph.D.
Program Director
804-628-2289
E-mail: lisa.shock@vcuhealth.org

Keith Shelton, Ph.D..
Program Director
804-827-2104
E-mail: keith.shelton@vcuhealth.org

Christina I. Kyrus, M.B.A.
Program Coordinator
804-828-3221
E-mail: cikyrus@vcu.edu

Lisa S. Anderson, M.P.H.
Director of Educational Programs
804-628-2512
E-mail: lisa.s.anderson@vcuhealth.org